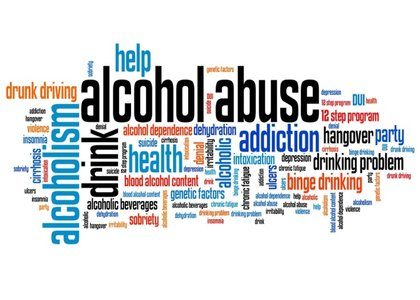 The recently launched new drug, droperidol has been found very effective to quickly and safely calm violent patients fueled by alcohol and drugs. The frequency of alcohol-related violence is increasing, and their behavior can have far-reaching consequences. Families and friends can be the targets of alcohol-fuelled outbursts as well as general public.
Dr. Colin Page and his colleagues conducted a research to investigate the safety and effectiveness of droperidol compared to midazolam in the prehospital setting.The study involved 141 patients administered with midazolam and 149 patients administered with droperidol, alcohol being the most common cause of the acute behavioral disturbance.
Funded by the Emergency Medicine Foundation (EMF) Australasia, the Queensland Ambulance Service (QAS) conducted the world's first comparison of the standard sedative, midazolam, with droperidol in a prehospital setting.
The study found that:
Fewer patient adverse events occurred with droperidol (11/149) compared to midazolam (33/141) (7% vs. 23).
Median time to sedation was 22 min for droperidol compared to 30 min for midazolam. Additional prehospital sedation was required in 6/149 (4%) droperidol patients and 20/141 (14%) midazolam patients, and 11 (7%) droperidol and 59 (42%) midazolam patients required further sedation in the emergency department. There were no differences in patient or staff injuries, or prehospital time.
Dr Page said the real value of this latest research was in confirming that droperidol was safer and more effective in the prehospital setting, which mirrored previous results in the emergency department environment.
"The days of repeated doses of midazolam being given by paramedics are over, it just takes too long to sedate patients using this drug and it is more dangerous," he said
"Midazolam is the accepted standard internationally, but it can have significant side-effects so there's been a huge gap in paramedics' ability to safely sedate violent patients," said Mr. Parker,QAS Executive Manager Clinical Policy Development.
He said that it is also simple to administer with much fewer side-effects, it rarely over-sedates and patients wake up much nicer.
"And because we've also collated data on comparing droperidol with midazolam outside the hospital setting, we've produced one of the true practice-changing pieces of research. We can now demonstrate to other paramedics just how effective the drug is for us. I believe we'll see droperidol embedded extensively in ambulance services around the world.", said Parker
Paramedics and clinicians are now being pushed to administer the droperidol intramuscularly as there is no need for people to use it intravenously  and to stop mixing different sedatives.
Based on the results of the extensive study, the standard protocol for violent patients will be 10 mg droperidol (65 to 75 per cent effective) followed by second dose of 10 mg (which is 95 per cent effective) and then ketamine.
The study concluded that the use of droperidol for acute behavioral disturbance in the prehospital setting is associated with fewer adverse events, a shorter time to sedation, and fewer requirements for additional sedation
The study was published in the journal Prehospital Emergency Care
For more reference log on to: 10.1080/10903127.2018.1445329