Drinking orange juice reduces risk of stomach cancer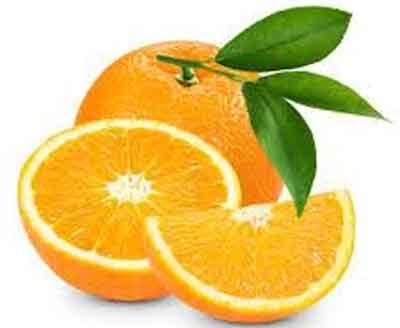 A new study has reported that consumption of citrus fruits is associated with reduced risk of developing stomach cancer. The study was published in the Internation Journal of Cancer.
Diets rich in vegetables and fruit have been associated with reduced risk of gastric cancer, and there is suggestive evidence that citrus fruits have a protective role.
Paola Bertuccio and associates conducted a one-stage pooled analysis including 6340 cases and 14,490 controls from 15 case-control studies to evaluate and quantify the association between citrus fruits consumption and gastric cancer risk.
Citrus fruit consumption was measured through food frequency questionnaires (FFQs) that asked participants to indicate food and beverage consumption before the diagnosis of gastric cancer, for all the studies. Of the 15 studies included, 9 defined exposure on citrus fruits one year before diagnosis/interview, 2 two years, and 4 two to five years.
Citrus fruit consumption was expressed in grams per week, by taking into account the serving and frequency of consumption indicated in each study-specific FFQ. When the FFQ did not contain a specific variable for the whole citrus fruit group, the investigators combined the available information on the consumption of single food items, including oranges, lemons, tangerines, grapefruits, and citrus fruit juices. Fruit juices containing a mixture of citrus and non-citrus fruits were not considered.
When the consumption of the food item was not expressed in grams, the researchers converted the amount of fruit reported into grams by considering the following average weight for each fruit: 150g for oranges and citrus fruit juices, 300g for grapefruits, 50g for tangerines, and 30g for lemons.
The study found that the protective effects of citrus fruits progressively increased until 3 servings per week, after which time the effects leveled off. Further data findings confirmed an inverse association between citrus fruit intake and gastric cancer. The investigators noted a similar magnitude of the association of cancer sub-sites with histotype.
However, the null association found in studies from America and in some previous cohort studies prevent to draw definite conclusions on a protective effect of citrus fruit consumption.
"This study provides more precise and valid evidence than previously available of an inverse relationship between citrus fruit consumption and gastric cancer obtained from a large consortium of case-control studies, in relation to different anatomic sub-sites and histologic types of gastric cancers, as well as to consider the majority of risk factors that could act as confounders in the relationship between citrus fruit intake and gastric cancer,"write the authors.
Source : With inputs from Internation Journal of Cancer