................................ Advertisement ................................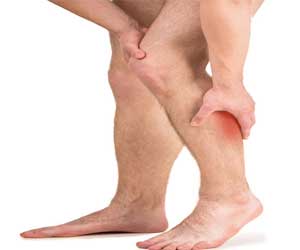 Increasing water consumption to more than 2.5 L per day improved symptoms in patients with claudication with or without pain at rest who did not respond to medical therapy, according to research presented at the  International Symposium on Endovascular Therapy.
The idea to vastly increase hydration in this patient population occurred after it improved the condition of two patients who had exhausted medical and surgical options, Juan Carlos Parodi, chief of surgery at University of Buenos Aires and Trinidad Hospital, said during a presentation.
"The common factor in both patients was dehydration," Parodi said. "So, we organized a prospective trial of increased water consumption in patients with claudication and/or rest pain who did not respond to standard treatment."
................................ Advertisement ................................
The trial enrolled 52 patients (median age, 76 years; 63% men) with no response to medical therapy over 6 months and without a history of congestive HF or renal insufficiency. All patients continued existing medical therapy, underwent a complete physical examination and researchers recorded ankle-brachial index, time and distance to claudication, subjective pain sensation and cutaneous temperature at baseline, 6 weeks and 6 months.
................................ Advertisement ................................
Patients were advised to consume 3 L of water per day. All reported previously consuming only one or two glasses of water per day, Parodi said. The water consumption recommendation was eventually reduced to 2.5 L of water per day in some patients.
Also Read: Exercise improves intermittent claudication leg pain on walking
Key Findings:
Among 51 patients who complied with the protocol, the researchers reported an increase in skin temperature of the foot (P = .0454), time and distance to claudication (P < .0001), and ankle-brachial index (P < .0001) and a decrease in subjective pain sensation on a scale of 1 to 10 (P < .0001) at 6 weeks.
At the 6-month follow-up, patients with cognitive deficits and visual impairment showed improvement in those symptoms.
The researchers also observed a reversal of syncope in one patient, reversal of intestinal ischemia in two patients and improvement in stable cardiac ischemia in two patients.
"Dehydration is common in elderly patients: 1 in 10 admissions to [U.S.] hospitals are because of dehydration, and elderly people drink less fluids because of thirst decrease," he said. "Most of the elderly patients with intermittent claudication were drinking a low volume of water. All patients responded to an increase in water intake. In the last 12 months, our cases of angioplasty and/or stenting dropped almost 90%."
Medha Baranwal joined Medical Dialogues as an Editor in 2018 for Speciality Medical Dialogues. She covers several medical specialties including Cardiac Sciences, Dentistry, Diabetes and Endo, Diagnostics, ENT, Gastroenterology, Neurosciences, and Radiology. She has completed her Bachelors in Biomedical Sciences from DU and then pursued Masters in Biotechnology from Amity University. She has a working experience of 5 years in the field of medical research writing, scientific writing, content writing, and content management. She can be contacted at medha@medicaldialogues.in. Contact no. 011-43720751
To know about our editorial team click here
................................ Advertisement ................................