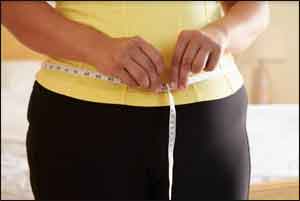 Dr.Brandon Auerbach at Virginia Mason Medical Center has published a study regarding effects of consumption of fruit  Juice after analysing data from more than 49,000 women Preventive Medicine.The author concludes that drinking 100 percent fruit juice leads to weight gain, while consumption of fresh whole fruit results in weight loss.This will certainly give an insight to people who are conscious of their weight.
"American adults gain an average of one pound per year, and it is a public health priority to determine which foods and beverages contribute the most to this gradual weight gain," the report states.
Specifically, this study analyzed data from 49,106 women in the United States enrolled in the Women's Health Initiative between 1993 and 1998. Food-frequency questionnaires assessed food and beverage consumption, while their body weight was measured during in-person clinic visits.
The study found that an increase of one six-ounce serving of 100 percent fruit juice per day was associated with a modest amount of long-term weight gain. The average weight gain of 0.4 pounds (6.4 ounces) per person over three years was similar to two earlier published studies on this topic. This amount of weight gain was also similar to weight gain associated with increasing regular soda consumption (0.6 pounds or 9.6 ounces). On the other hand, increasing consumption of whole fruit by one serving per day resulted in the loss of 0.9 pounds (14.4 ounces) over three years.
"It is biologically plausible that drinking 100 percent fruit juice is associated with long-term weight gain," the study concludes. "One six-ounce serving of 100 percent fruit juice contains 15-30 grams of sugar, 60-120 calories, little or no dietary fiber, and has a moderately high glycemic load. Even high-pulp, 100 percent orange juice is not a significant source of dietary fiber."
The study's findings support recommendations of the "2015-2020 Dietary Guidelines for Americans" that individuals should drink 100 percent fruit juice in moderation and choose whole fruits over fruit juice when possible. The guidelines are published by the U.S. Department of Health and Human Services and the U.S. Department of Agriculture.
"Adults should have at least two servings of fruit a day, ideally more," Dr. Auerbach said. "Even though 100 percent fruit juice has lots of vitamins, minerals and nutrients like antioxidants, it's really better to get your daily fruit in the form of whole fruit. Especially for adults trying to lose weight, 100 percent fruit juice is not your friend."
For more details click on the link : (Link: www.sciencedirect.com/science/article/pii/S0091743518300045)
The following two tabs change content below.
Anjali Nimesh
Anjali Nimesh Joined Medical Dialogue as Reporter in 2016. she covers all the medical specialty news in different medical categories. She also covers the Medical guidelines, Medical Journals, rare medical surgeries as well as all the updates in medical filed. She is a graduate from Dr. Bhimrao Ambedkar University. She can be contacted at editorial@medicaldialogues.in Contact no. 011-43720751
Latest posts by Anjali Nimesh (see all)