Rare Disease to be named after Indian Doctor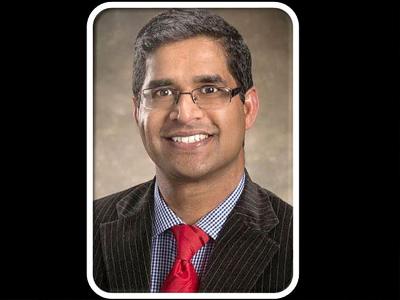 BENGALURU: Bringing pride to the medical community of the country, a Karnataka based doctor, Dr Mallikarjun Nallegowda has been credited with discovering a rare congenital condition, which is now going to be named after his name.
Dr Mallikarjun Nallegowda studied this rare congenital condition when he first saw a 12 year old boy with many problems at the outpatient department of All India Institute of Medical Sciences in 2002.
Speaking about the rare condition, Dr Nallegowda informed TOI, "The boy had a radial clubhand, a high-arched palate and didn't have a left thumb. There was increased distance between his eyes, his heart sounds were audible on the right side of the chest; he was urinating from the middle undersurface of his penis and had a deformed spine. X-rays confirmed absent radial bones and missing bones in his hands and spine. A chest X-ray confirmed his heart was located on the right side. Tests suggested his right kidney was in an unusual location. He was found to have two urethras."
The doctors advised the boy for further diagnostic tests and chromosomal studies, but the findings didn't match any existing medical condition. Thereafter,Dr Nallegowda researched the topic extensively and presented the case at the annual conference of Indian Association of Physical Medicine and Rehabilitation.
He said, "I wrote a research paper and sent it for publication in 'Clinical Dysmorphology', published from the UK. The paper was published in 2003 and I was the first author."
To his credit, the rare condition has been recognized and has become a part of various genetic and dysmorphology (a study of human birth defects) databases. Australia Database calls it 'Acrorenal Syndrome - Nallegowda type" while the london database called the condition as 'Nallegowda - radial defects; renal anoms; dextrocardia'.
Gabriela Fuchs and colleagues from Nottingham hospital, UK, published an article in 'Clinical Dysmorphology' and mentioned a case with the characteristics described by Dr Nallegowda, in addition to other features like cleft lip and palate. They confirmed the existence of this disorder and recommended the condition be called 'Nallegowda Syndrome'.
The reference also found a place in an article published by researchers from Nottingham UK, who confirmed the existence of this disorder and recommended the condition be called 'Nallegowda Syndrome'
The doctor is currently practicing in Colorado US