Doxycycline treated patient develops drug-induced esophagitis: Lancet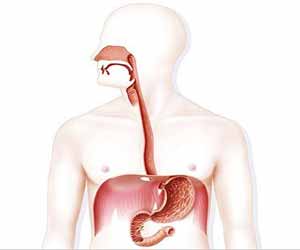 A recent case report published in The Lancet journal describes the development of pill-induced esophagitis in a 77-year-old male patient treated with doxycycline -- an antibiotic used for the treatment of infections caused by bacteria and certain parasites.
The case highlights the importance of being aware of this phenomenon (drug-induced esophagitis) as well as the strategies that might be used for managing it.
The man was presented to the emergency department with a 2-day history of severe, constant epigastric and retrosternal pain, and a 1-day history of progressive dysphagia for both solids and liquids. In the week before, he had a dry cough and coryza; 3 days before being seen at the emergency department, he saw his primary care provider, who prescribed oral doxycycline. The man only managed to take two tablets before his symptoms stopped him eating or drinking.
The patient had also been diagnosed with non-ST-elevation acute coronary syndrome and mild gastroesophageal reflux 3 weeks prior to his presentation, for which he was prescribed low-dose aspirin, ticagrelor, atorvastatin, ramipril, and metoprolol. The patient was otherwise stable and not taking any other medications.
Clinical examination of the patient revealed mild epigastric abdominal tenderness. No abnormalities were observed by electrocardiogram, chest x-ray, or full blood panel. An urgent chest CT with oral contrast was performed, which revealed "marked thickening of the wall of the lower part of the esophagus, with narrowing and obstruction of the lumen." The authors also reported, "At endoscopy we found a 10cm, longitudinal, ulcerated mass that occupied half of the lumen and appeared to consist of desquamated esophageal mucosa." They added, "Histological examination of biopsy specimens of the lesion showed non-specific esophagitis without eosinophils."
Two days after discontinuing his doxycycline and initiating intravenous esomeprazole 40mg twice daily, the patient was able to tolerate both liquids and solids. He was discharged on oral esomeprazole 40mg twice daily and continued his previous medications as originally prescribed.
At a 6-week follow-up visit, an endoscopy revealed a normal esophagus and the patient reported no pain or dysphagia. A diagnosis of severe doxycycline-induced esophagitis was made and the patient was instructed to avoid the medication in the future.
In this report, an appropriate approach for diagnosing and managing a severe case of pill-induced esophagitis was discussed. "As a general rule, if possible, the patient should be prescribed alternative drugs that are less likely to cause problems, should be given drugs in liquid form, should take drugs with plenty of water, and should stand or sit upright for at least 30 min after taking the medication," the authors concluded.
The case study, "A difficult pill to swallow: drug-induced oesophagitis," is published in The Lancet journal.