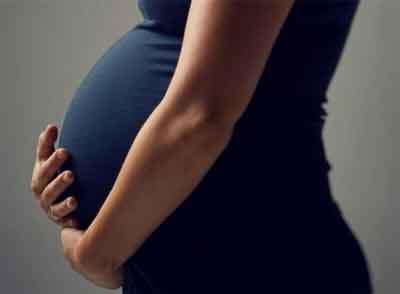 The researchers in the International Journal of Obstetric Anesthesia, report successful obstetric management and labor analgesia of a 22-year-old patient with a diagnosis of aplastic anemia in two consecutive pregnancies. 
Aplastic anemia is a serious condition occasionally coexisting with pregnancy. This pathological process is associated with significant maternal and neonatal morbidity and mortality. Obstetric and anesthetic management are particularly challenging, and treatment requires knowledge of pathophysiologic mechanisms in order to provide safe care to this group of patients. 
The patient, who had two prior pregnancies (one spontaneous abortion and one living child) was presented to the high-risk obstetric service in 2014 at 24 weeks' gestation. The patient had a complex medical history, characterized by an episode of what appeared to be self-limited hepatitis during treatment with isoniazid for a positive tuberculosis skin test four years prior. 
One year later the patient developed an episode of fulminant hepatitis diagnosed with a liver biopsy. Infectious and autoimmune causes were ruled out and the etiology was unclear (isoniazid versus idiopathic). She received treatment with steroids and intravenous immunoglobulin. After a full clinical recovery, the patient returned two years later with a clinical picture of herpes zoster. During her workup, pancytopenia was diagnosed. At that time, her platelet count was 20 × 109/L, the white cell count was 3 × 109/L and hemoglobin was 10.7 g/dL. 
Vaginal delivery was uncomplicated. The infant weighed 2792 g, with Apgar scores of 9 and 9 at one and five minutes respectively. Uterine contractility was adequate and oxytocin infusion was continued for 24 hours. An immediate postpartum tubal ligation with clips was proposed to the patient, in order to take advantage of the peak platelet count, but she refused.
The patient was discharged from the hospital on her third postpartum day, without signs of bleeding or anemia. Her discharge hemoglobin was 11.2 g/dL and her platelet count was 103 × 109/L. A levonorgestrel-releasing intrauterine system was placed immediately after delivery of the placenta. Follow up appointments with hematology and obstetrics were provided. Postpartum pain management was identical to the regimen administered during her prior delivery, with excellent patient satisfaction.
"Aplastic anemia rarely improves in pregnancy and requires a comprehensive multidisciplinary team approach that plans for a number of possible complicating scenarios. Transfusions should be managed conservatively to avoid alloimmunization," write the authors.
"Fetal growth and well-being should also be monitored throughout pregnancy, and a vaginal route is the preferred mode of delivery. A comprehensive anesthetic plan should directly address the degree of cytopenias, infectious and bleeding complications, systemic effects of anemia, side effects of therapy and fetal distress or well-being. A "safe" platelet count threshold to perform a neuraxial block is lacking and the anesthetic technique should be chosen based on an individualized assessment. Effective contraception is critical, and long-acting reversible contraception or tubal ligation should be strongly considered given the likelihood of worsening disease progression or relapse in pregnancy," they conclude.
For further reference follow the link: https://doi.org/10.1016/j.ijoa.2017.08.010