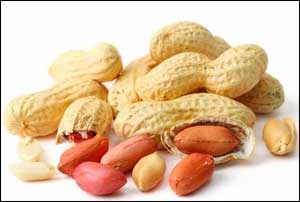 Madurai: A peanut which was stuck on the respiratory tract was successfully removed by the doctors at Velammal Medical College Hospital after a three-hour-long surgical intervention on a a patient from Sattur in Virudhunagar district.
The case is that of a 69-year-old patient who was admitted to the hospital with complaints of a severe cough and difficulty in breathing. His lab and radiology reports indicated that he had only one lung (right) as his left lung was removed around 40 years ago after the patient contracted TB. his wife informed the doctors that he had trouble with his breathing started since he consumed a peanut a week ago
Speaking about the case, Interventional Pulmonologist Dr Prem Ananth told the Hindu that he introduced forceps through the lung and spotting the peanut on the right lower lobe, removed it successfully using the Bronchoscopy technique.
The patient was kept in observation in the post-operative ward when he reported improvement in his breathing two days ago.  "Now, he is breathing normally and without any difficulty…"  the doctors informed the daily, shortly after the patient was removed from ventilator.
The doctors were commended for handling this complex case successfully by the hospital Chairman M.V. Muthuramalingam, and Dean R.M. Rajamuthiah.