Doctors remove 8-years-old's twin entrapped in his abdomen- fetus in fetu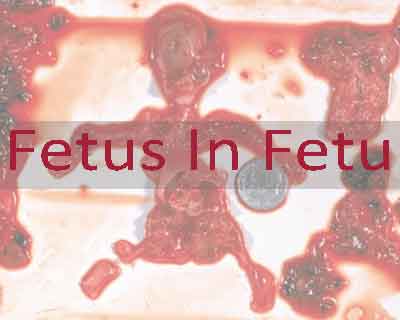 Doctors at DB general hospital Churu Rajasthan were extremely shocked when they discovered a fetus growing inside the abdomen of an 8-years-old boy. After a lengthy 6 hours surgery, the doctors successfully extracted the parasite twin from the boy's abdomen. The fetus had hair, bones, skull, and legs.
The rare congenital abnormality happens when one twin gets fully absorbed inside the body of another. This phenomenon is called fetus in fetu. It is a rare birth anomaly with an incidence of 1:500,000 births. Genetic studies suggest that this phenomenon occurs in monozygotic monochorionic diamniotic twin gestations when one twin is absorbed by the other during ventral folding of the trilaminar embryonic sac.
When doctors examined the patient for the first type they thought it was a cyst until they observed it closely. After a closer look, they noticed it was a fetus.
"It had hair, bones of skull and legs. It was developing in the cavity of the abdomen of the boy. There must be some vessels, which were feeding the foetus and supplying blood to keep it growing. It was not alive but it was a developmental abnormality in which a mass of tissue resembling a foetus forms inside the body which is known as fetus in fetu in medical terms," Dr Sita Ram, the principal of Pandit Deendayal Upadhyaya Medical College told TOI.
Explaining the condition Dr. Ram said that sometimes one when the twin growing inside their mother's womb the one twin gets absorbed into other. The reason behind this is still not known. The fetus which gets absorbed into the twin's body feeds on the blood supply of the host twin's body in fetu and it keeps on growing. The doctors said that they have never come across such a case.
Earlier, in August 2017, a similar case was reported by Medical Dialogues where an abnormality was inside a fetal sac of the newborn and the doctors discovered another small baby' inside the newborn's abdomen.
Read also: Rare Fetus in Fetu: Indian baby boy born pregnant with his twin