Doctors perform rare ROSS Procedure to treat Congenital Heart Defect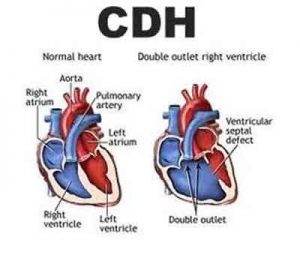 Doctors at SL Raheja Hospital – A Fortis Associate performed the rare ROSS procedure to cure a 5yr old's Congenital Heart Defect (CHD) recently. The procedure involves replacement of diseased Aortic valve with the patient's own Pulmonary Valve. This is an extremely technical procedure and requires clinical precision to achieve optimal results. The team of doctors that performed this rare procedure was led by Dr. Vijay Agarwal, Director- Head, Pediatric Cardiac and Transplant Surgery, SL Raheja Hospital – A Fortis Associate.
Master Soham Wagmare was diagnosed with CHD involving structural problems in his heart, in 2014. However, with financial constraints and lack of appropriate medical advice, no treatment was done to correct the defect. In 2017, when the patient was diagnosed with Dengue and was treated at a local nursing home, his condition worsened. He was brought to the SL Raheja Hospital – A Fortis Associate, under the care of Dr. BhushanChavan, Pediatric Cardiologist, at the hospital, for a cardiac evaluation. After clinical assessment, it was revealed that the patient had Bicuspid Aortic Valve (BAV), a condition that results in formation of two leaflets or cusps instead of normal three, with Aortic Regurgitation or leakage. Under the leadership of Dr Vijay Agarwal, a detailed treatment plan was drawn up and ROSS procedure was decided to be performed to correct this defect.
Speaking on the case, Dr. Vijay Agarwal, Director- Head, Pediatric Cardiac and Transplant Surgery, SL Raheja Hospital-A Fortis Associate, said, "We decided to perform ROSS procedure on Soham, as for children of this age, a suitable sized valve is not readily available. As the patient's own Pulmonary Valve is used to replace the diseased valve, there is no rejection and it helps the body to respond swifter, as against implanting a foreign object. The need for blood thinning agents is also eliminated, helping the recovery process".
Bicuspid Aortic Valve (BAV), a hereditary condition, with Arotic Regurgitation occurs in only 2% of the population. Out of which, a mere 1% of patients develop problems.Most babies with this condition have no symptoms, and the problem is not diagnosed until they are adults. Some people never find out that they have this problem. Severe risks like developing heart failure, swelling of the feet, breathless bouts, infection of the valves also known as 'Infective Endocarditis', Pneumonia and swelling of the body are a sign of the heart function getting weaker, are involved while living with this condition. The survival timeframe of this condition depends on the complications involved, each case is different from the other.
The main indicators for the ROSS procedure is seen in children from 1 to 15yrs of age, this can, however, be performed on an older person too.A Pulmonary Allograft (valve taken from a cadaver) could also be used to replace the patient's own Pulmonary Valve, during this procedure.
Explaining the complexity of the situation, Dr Agarwal further added, "Soham was suffering from a severe bout of fever that made it a high-risk case. We had to wait for his fever to be controlled, post which we operated on him. Since he was on the verge of heart failure, surgery was the need of the hour. The team constantly monitored Soham's breathing, ventilator support and heart function. He responded well to treatment and was weaned-off the ventilator after three hours. The credit for the success of this challenging case goes to my team who worked round the clock to ensure that young Soham goes back home healthy".
Father of Soham, Mr Sharad Waghmare, a field worker, said, "I am indebted to the doctors and the entire team at the hospital. My son has recovered well;this after so many years of struggle to find a cure for my child, we couldn't be happier".Mr Waghmare has also been detected with BAV recently and, since, been advised regular medical check-up; his condition in all likelihood has been passed on to Soham.
Speaking on the rarity of the case and the hardships faced by the parents, Dr. Bipin Chevale, Zonal Director, S L Raheja Hospital-A Fortis Associate,said, "Our Paediatric Cardiac team has breathed new life into the young patient. The child can now lead a normal life and can go back to school. With funds coming in from trusts & NGOs, the family's financial burden has been eliminated as well. We will continue to work with more such socially responsible partners to assist disempowered children, in the following months."
Source : Press Release