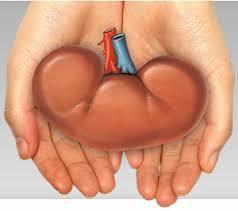 According to a release by PGIMER, Doctors at PGIMER have successfully conducted first simultaneous liver, kidney transplant on a terminally ill patient. A young girl from Bihar, who was declared brain dead by the Brain Death Certification Committee on February 2, was the donor.The team which achieved this feat included more than 12 doctors, transplant coordinators, technical and nursing staff successfully conducted the over 10-hour-long operation on the 40-year-old male patient.
"Post Graduate Institute of Medical Education and Research (PGIMER), Chandigarh accomplished another major feat in the complicated transplant surgery by successfully performing its first-ever simultaneous liver & kidney transplant on a terminally ill patient suffering from end-stage liver and renal failure," a release by the PGIMER said.
The girl was rushed to PGIMER in an extremely critical condition on January 25 after she was referred here from a hospital near Ludhiana after she sustained grievous head injury in an accident on the evening of January 24.
After she was declared brain dead and her family consented to organ donation, the heart, liver and kidneys were retrieved for transplantation.
As there was no matching recipient for the heart at PGIMER, Regional Organ & Tissue Transplant Organisation (ROTTO), National Organ & Tissue Transplant Organisation (NOTTO) in Delhi was approached. With NOTTOs intervention, the heart was allocated to a Delhi hospital for the matching recipient.
It was sent from PGIMER at 10.05 am yesterday through a green corridor for the International Airport here, from where it was airlifted for its destination in a chartered flight.
The liver and one of the kidneys was transplanted to the 40-year-old male recipient, while the other kidney was transplanted on another patient.
PGIMER Director Jagat Ram said, "Team PGIMER has done it again. This time it is simultaneous liver and kidney transplant surgery on a single recipient, one of the most complex and demanding organ transplantations. Even the recipient too had to be selected very carefully for these procedures."
He said it is the combination of highly-experienced transplant specialists, world-class infrastructure and professional support team at PGIMER, that made the efforts culminate into success.
Each and every member of the team involved in the process deserves appreciation for their proactive demeanour and synergized efforts, Ram said.

"So far, the institute has been successfully conducting heart, kidney, pancreas, liver and cornea transplants. With todays commendable initiative, PGIMER has forayed into simultaneous liver and kidney transplant which will, further, contribute to saving of more precious lives," he said.