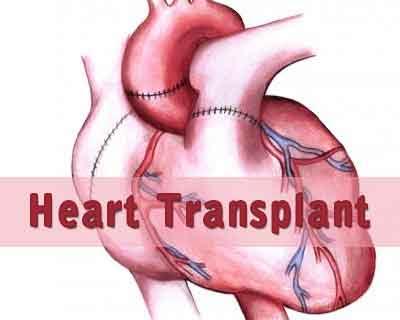 Mumbai : Doctors at Fortis Hospital in Mulund performed a life-saving heart transplant on a 21 yr old college student from Mumbai. The 44th heart transplant in the state became possible when a 56 yr old female patient from Panvel was declared brain dead at MGM Hospital in Vashi. The harvested heart was transported through a Green Corridor, covering a distance of 20 Kms in 23 mins, between MGM Hospital in Vashi and Fortis Hospital in Mulund.
The recipient was on Extra corporeal Membrane Oxygenation (ECMO) support which provided cardiac and respiratory support. He was suffering from Dilated Cardiomyopathy and was put on super emergency waitlist as his condition became critical a week ago. The donor heart became available for transplant when the family of the donor consented to donate her organs; i.e. Heart, Kidneys, and Liver following informed counselling. The female donor had suffered a brain hemorrhage after she collapsed on the road.
Conducting surgeon Dr Anvay Mulay, Head of Cardiac Transplant Team, Fortis Hospital, Mulund, said, "The patient was in a critical state and a heart transplant was essential to save his life. With the availability of donor heart, the entire transfer & transplant mechanism reacted swiftly. The surgery was successful and the recipient is now stable. He is now recovering in the ICU and under constant observation for the next 48 to 72 hours."
................................ Advertisement ................................
With the active cooperation of Zonal Transplant Coordination Centre (ZTCC), harvesting of Heart, Kidneys and Liver became possible. Cardiac Transplant Team from Fortis Hospital, Mulund, retrieved the heart from the donor. The Police and Traffic authorities laid out the Green Corridor for immediate transfer of the harvested organ. The heart left in an ambulance from MGM Hospital, Vashi at 07.21 PM following the pre-decided route from Thane, Belapur Road and Airoli Junction to reach at Fortis Hospital, Mulund at 07.44 PM.
Dr Anvay Mulay recognized the effort of Dorgan donation and said, "There has been a slow but steady growth to the cause of organ donation. This is a good sign as many lives can now be saved with the available organs. It is an absolute honor to be a part of a team which has been working dedicatedly for the cause of organ donation in the state. This would not have been possible without the support of the donor families who helped the cause to save & enrich lives of many."
................................ Advertisement ................................
Dr S Narayani, Zonal Director, Fortis Hospital, Mulund, said, "We've come a long way since we conducted our first heart transplant here in August, 2015. We are humbled by the donor families' act of giving which saved so many lives. We are indebted to the support from ZTCC Mumbai, Medical Social Workers, Clinicians & Nursing staff, Police & Traffic authorities and the kin of donors, who made this transplant, a reality."
Supriya Kashyap Joined Medical Dialogue as Reporter in 2015 . she covers all the medical specialty news in different medical categories. She also covers the Medical guidelines, Medical Journals, rare medical surgeries as well as all the updates in medical filed. She is a graduate from Delhi University. She can be contacted at supriya.kashyap@medicaldialogues.in Contact no. 011-43720751