Doctor takes out live cockroach from nasal cavity of women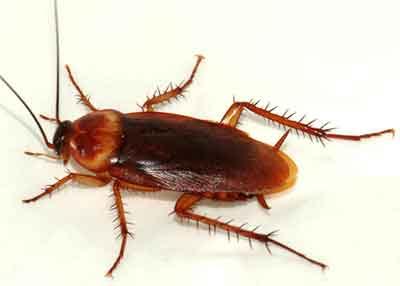 CHENNAI: Doctors at the ENT department under the HOD, Dr MN Shankar at Government Stanley Medical College Hospital recently performed a procedure on a 42 year old women Selvi removing a live cockroach from her nasal cavity.
The patient, 42 year old Selvi, came to the hospital in a highly uncomfortable condition. Indian Express reports that while being fast asleep, the patient woke up with a weird sensation in her nose feeling that insect had crawled up her nose. She immediately rushed to a nearby clinic, where the doctor checked with a torch, and not finding anything referred her to another hospital. At the next stop she was told that there was a skin growth inside her nose which she thought was crawling sensation.
Still uncomfortable and feeling an insect inside her, she reached to the Government Stanley Medical College Hospital, where the doctors asked her to go for a endoscopy. Indeed, the sensation that the patient was feeling turned out to be correct after the doctors discovered a cockroach sitting inside the base of her skull during the procedure. What even more baffled the doctors was the fact the the said cockroach was still alive
Dr M N Shankar, head, ENT department at the hospital told Express, "This is the first such case I have seen in my three decades of practice",
"It was sitting in the skull base, between the two eyes, close to the brain. If left inside, it would have died before long and the patient would have developed infection which would have spread to the brain," Dr Shankar added.
Immediately acting the doctor removed the cockroach using clamps and sucker. "It was difficult to remove it because of the place it was sitting in. I had to first drag it to a place from where I could pull it out. It was finally removed after 45 minutes," the doctor added.
Source : With inputs