DK D Crush PCI Technique – Illustrated in a Case of True Bifurcation Lesion- Dr Babu Ezhumalai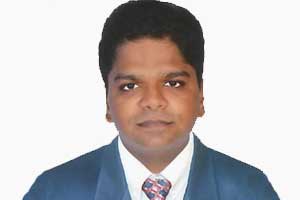 Double Kiss Double Crush strategy is a PCI technique for true bifurcation lesions. It can be performed with 6F guide catheter. This technique may have additional steps but it is easy to recross the side branch and provides excellent result. This technique leads to less restenosis of side branch among the two-stent bifurcation strategies. This technique is proven to be better than classical crush technique in DK Crush I bifurcation study and better than provisional strategy in DK Crush II study.
62 years gentleman, hypertensive with normal left ventricular function presented with history of recent acute coronary syndrome. His coronary angiography showed LAD/diagonal bifurcation coronary artery disease.I opted for Double Kiss Double Crush technique as an elective two-stent strategy in this case with Medina 1.1.1. bifurcation lesion.
Both branches were wired and predilated adequately. Stent was deployed in the diagonal protruding into LAD and this was crushed with a non-complaint balloon parked in LAD across the bifurcation (First Crush). Then diagonal was recrossed with a guidewire (First Recrossing) and the first Kissing Balloon Dilatation was performed. The stent was deployed in LAD and the already deployed diagonal stent was crushed for a second time with LAD stent (Second Crush). Diagonal was recrossed with guidewire (Second Recrossing). Stents in both LAD and diagonal were postdilated. Final (Second) Kissing Balloon Dilatation was performed. The final result produced was excellent with IVUS showing well-expanded stents with metallic neocarina.
The author, Dr Babu Ezhumalai is a Consultant Heart Failure & Interventional Cardiologist at Fortis Malar Hospital, Chennai, He is presenting on the topic DK D Crush PCI Technique – Illustrated in a Case of True Bifurcation Lesion at India Live 2018.