Disturbed eating behaviors may worsen self-management of diabetes in youth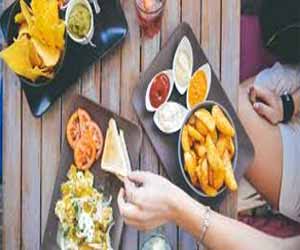 Belgium: Disturbed eating behaviour (DEB) -- characterized by disturbed and unhealthy eating pattern -- is common among youth with type 1 diabetes and is associated with an increased risk of mortality, morbidity and complications. Now, a recent longitudinal study published in the journal Diabetes Care has found that DEB is associated with worse self-management of diabetes in adolescents and emerging adults with type 1 diabetes transition to adult care.
Koen Luyckx, University of Leuven, Belgium, and colleagues examined DEB over a 1-year period and investigated the directionality of effects linking DEB to diabetes-specific functioning and depressive symptoms in adolescents and emerging adults.
For the purpose, they surveyed 300 youth (age 16-28 years) with type 1 diabetes at one-year intervals. The individuals were separated into four groups based on their Diabetes Eating Problem Survey-Revised scores: 65.7% were in the low DEB group; 8% were in the increasing DEB group; 7.3% were in the decreasing DEB group, and 19% were in the persistent DEB group.
Also Read: Blood sugar rise after eating Pasta significantly lower compared to white rice in type 1 diabetes
Key findings of the study include:


DEB was unrelated to age and illness duration, but individuals with a higher body mass index (BMI) were at increased risk for DEB.


Males were relatively overrepresented in the low-DEB group, whereas females were overrepresented in the persistent and increasing DEB groups.


The low-DEB group scored lowest on diabetes distress, depressive symptoms, and haemoglobin A1c and highest on self-management.


The persistent-DEB group had the least adaptive scores on these variables. The increasing-DEB and decreasing-DEB groups showed intermediate outcomes.



The increasing-DEB group experienced decreases in self-management over time, and the decreasing-DEB group experienced improvements in self-management over time, while the low-DEB and persistent-DEB groups remained fairly stable.



Also Read: Rotavirus vaccination reduces risk of Type 1 Diabetes by half in children
"Without any intervention, DEB and insulin manipulation may worsen and feed into substantial complications over time, given their prospective link with higher HbA1c values," the researchers conclude. "Diabetes management of youth with DEB can only improve (after) appropriate treatment begins for DEB."
To read the complete study log on to
https://doi.org/10.2337/dc19-0445