Disposable biochip for simpler, affordable HIV diagnosis underway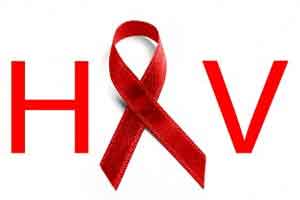 Researchers have developed a highly sensitive disposable bio sensor that can detect sub-populations' white blood cells that are key to diagnosis of HIV/AIDS.
The new biosensor could not only make HIV diagnosis possible in places that lack testing facilities but also bring down the cost of the diagnosis, according to the researchers.
"There are 34 million people infected with HIV/AIDS worldwide, many in places that lack testing facilities," explained one of the researchers Rashid Bashir, professor at University of Illinois at Urbana-Champaign, US.
"An important diagnostic biomarker for HIV/AIDS is the absolute count of the CD4+ and CD8+ T lymphocytes (white blood cells) in the whole blood. The current diagnostic tool - a flow cytometre is expensive, requires large blood volume, and a trained technician to operate," Bashir said.
"We have developed a microfluidic biosensor based on a differential immuno-capture electrical cell counting technology to enumerate specific cells in 20 minutes using 10 microliters of blood," Bashir noted.
There are about 50 microliters in a drop of blood.
In clinical trials, the differential immuno-capture biochip achieved more than 90 per cent correlation with a flow cytometer for both CD4 T cells for CD8 T cell counts using HIV infected blood samples, according to the study published in the journal Nature Protocols.
The biochip can also be adapted to enumerate other specific cell types such as somatic cells or cells from tissue or liquid biopsies.
The novel biosensor has the potential to be an automated portable blood cell counter for point-of-care applications in developed and resource-limited regions worldwide, the study said.
The researchers are now working on miniaturising the setup to make the technology handheld, as well as designing a cartridge that can be mass-produced.
Source : IANS