Disclose marijuana use to anaesthetist before surgery, suggest Colorado Doctors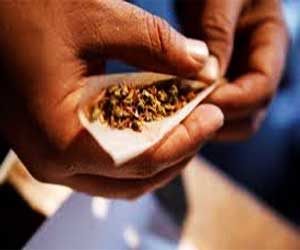 US: If you have been smoking marijuana (cannabis) your anaesthetist should know about the same before you undergo any surgery, suggest Colorado Doctors.
The research showed that the use of marijuana may affect patients' responses to anaesthesia on the operation table. Depending on the patient's history of using the drug it can either help or hinder their symptoms afterwards in the recovery room.
One small study of Colorado patients published in May found marijuana users required more than triple the amount of one common sedation medicine, propofol, as did nonusers.
Those findings and anecdotal reports are prompting additional questions from the study's author, Dr Mark Twardowski, and others in the state's medical field: If pot users indeed need more anaesthesia, are there increased risks for breathing problems during minor procedures? Are there higher costs with the use of more medication, if a second or third bottle of anaesthesia must be routinely opened? And what does regular cannabis use mean for recovery post-surgery?
But much is still unknown about marijuana's impact on patients because it remains illegal on the federal level, making studies difficult to fund or undertake.
Why Should Patients Disclose Marijuana Use?
No matter where patients live, though, many nurses and doctors from around the country agree: Patients should disclose marijuana use before any surgery or procedure. Linda Stone, a certified registered nurse anaesthetist in Raleigh, N.C., acknowledged that patients in states where marijuana is illegal might be more hesitant.
"We really don't want patients to feel like there's a stigma. They really do need to divulge that information," Stone said. "We are just trying to make sure that we provide the safest care."
In Colorado, Hawkins said, anesthesiologists have noticed that patients who use marijuana are more tolerant of some common anaesthesia drugs, such as propofol, which helps people fall asleep during general anaesthesia or stay relaxed during conscious "twilight" sedation. But higher doses can increase potentially serious side effects such as low blood pressure and depressed heart function.
Marijuana's Effects On Pain After Surgery
Colorado health providers are also observing how marijuana changes patients' symptoms after they leave the operating suite — particularly relevant amid the ongoing opioid epidemic.
"We've been hearing reports about patients using cannabis, instead of opioids, to treat their postoperative pain," said Dr. Mark Steven Wallace, chair of the pain medicine division in the anesthesiology department at the University of California-San Diego, in a state that also has legalized marijuana. "I have a lot of patients who say they prefer it."
In a study underway, Wallace is working with patients who've recently had surgery for joint replacement to see whether marijuana can be used to treat pain and reduce the need for opioids.
But this may be a Catch-22 for regular marijuana users. They reported feeling greater pain and consumed more opioids in the hospital after vehicle crash injuries compared with nonusers, according to a study published last year in the journal Patient Safety in Surgery.
"The hypothesis is that chronic marijuana users develop a tolerance to pain medications and since they do not receive marijuana while in the hospital, they require a higher replacement dose of opioids," said Dr. David Bar-Or, who directs trauma research at Swedish Medical Center in Englewood, Colo., and several other hospitals in Colorado, Texas, Missouri and Kansas. He is studying a synthetic form of THC called dronabinol as a potential substitute for opioids in the hospital.
Again, much more research is needed.
"We know very little about marijuana because we've not been allowed to study it in the way we study any other drug," Hawkins said. "We're all wishing we had a little more data to rely on.