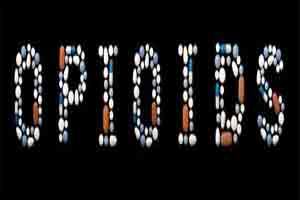 Findings of a study presented October 16, 2017 at the World Congress of Gastroenterology at ACG2017 in Orlando, USA show that in patients on chronic opioids administration of diphenhydramine at the start of colonoscopy as an adjunct to conventional sedatives improves the quality of sedation without increasing the number of adverse events.
Nusrat and colleagues randomized 119 patients at the Oklahoma City Veterans' Affairs Medical Center from July 2014 to November 2016. All patients used chronic opioids (defined as at least 5 mg of morphine or its equivalent at least 3 days per week for more than 3 months) and were scheduled to undergo colonoscopy. Those who were pregnant, had a history of colon resection, or severe cardiopulmonary disease were excluded.
The results of the study of more than 100 patients indicated that, compared with placebo, add-on diphenhydramine significantly improved mean sedation scores as assessed separately by physicians (mean 6.2 versus 5.3 on a scale of 1-7; P=0.0002) and nurses (5.6 versus 5.1; P=0.04), the author reported.
In addition to receiving intravenous fentanyl and midazolam before the procedure, patients were assigned 1:1 to receive either 50 mg of diphenhydramine or placebo.The researchers found that diphenhydramine improved patient scores for pain (mean 2.05 with diphenhydramine versus 3.09 for placebo) and amnesia (7.8 versus 6.5, respectively; P=0.047 for both comparisons), although the categorical assessment showed no significant difference between groups.