Digoxin continues to be useful in AF with heart failure-Dr KK Talwar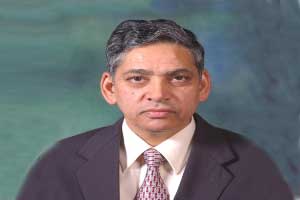 The recent article entitled "Digoxin and mortality in patients with atrial fibrillation (AF)" published in the Journal of the American College of Cardiology Vol 71 No 10, 2018, emphasizes that Digoxin use in patients with AF results in increased mortality.
Of course, the results of this study have following limitations:


The study is a post hoc analysis that means it was not designed a priori. There the post hoc analyses are prone to bias.


The data for LVEF was missing in 30% of those participants.


The majority of participants (12,703) were not taking digoxin at the start of the trial.


786 participants were started on digoxin during the trial but the reason for the start of the drug and any drug interactions and doses given and the serum concentrations are not mentioned.


The c0-morbidities in these new users need to be explored and any relationship between the co-morbidities and mortality and morbidity also need to be explained.


The manuscript has mentioned in its limitations the unavailability of serum digoxin levels for new users which also cautions in totally relying on this analysis.


Of course, the mortalities reported were in the participants with higher serum digoxin levels which are already known to be potentially hazardous.


In meta-analysis already published in Journal of Cardiovascular Pharmacology in 2015 also highlights that Digoxin is associated with increased all-cause mortality in patients with atrial fibrillation regardless of concomitant heart failure.
Digoxin still continues to be a useful drug for rate control in patients with AF and heart failure where beta-blockers are not tolerated or cannot be used in optimal doses because of low blood pressure issues. The blood level of Digoxin should be monitored during its use and should be maintained within the accepted therapeutic range (0.5-0.8 mg/ml). If the level goes above therapeutic zone, as emphasized in this article, it may result in high mortality possibly of arrhythmic origin.
Thus, in the absence of availability of the more safe drug, digoxin still continues to be the user agent to control heart rate in AF with heart failure.
Of course, the recent guidelines of 2016 for management of AF still recommends Digoxin as a class I status both in patients with reduced and preserved LVEF. This certainly needs to relook in view of the various studies particularly in patients with preserved ejection fraction.
Dr. K.K Talwar MD, DM, DSc (Hon. Causa), FAMS, FNA, FACC recipient of Padma Bhushan award is presently Chairman of Cardiology, Max Healthcare, Saket, New Delhi.