Different antiepileptic drugs and dosages have different teratogenic risks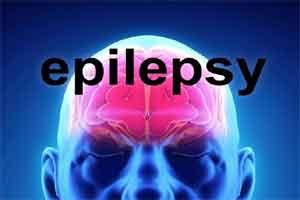 Different antiepileptic drugs and dosages have different teratogenic risks associated with congenital malformations, according to a study recently published in the journal The Lancet Neurology.
Tomson T et. al conducted a research to compare the occurrence of major congenital malformations following prenatal exposure to the eight most commonly used antiepileptic drugs(AEDs) in monotherapy.
The researchers did a prospective, longitudinal cohort study based on the EURAP international registry which included 7555 prospective pregnancies. Of those eligible, 7355 pregnancies were exposed to one of the eight antiepileptic drugs. Follow-up data were obtained after each trimester, at birth, and 1 year after birth.
The primary outcome was to compare the risk of major congenital malformations assessed at 1 year after birth in offspring exposed prenatally to one of eight commonly used antiepileptic drugs (carbamazepine, lamotrigine, levetiracetam, oxcarbazepine, phenobarbital, phenytoin, topiramate, and valproate) and, whenever a dose dependency was identified, to compare the risks at different dose ranges.
Key findings of the study:


With lamotrigine ≤325 mg/day as the comparator, multivariate risk significantly higher for all doses of carbamazepine, valproate, and for phenobarbital >80 mg/day.




Prevalence of major congenital malformations: 10.3% for valproate, 6.5% for phenobarbital, 6.4% for phenytoin (Dilantin), 5.5% for carbamazepine (Tegretol, others), 3.9% for topiramate (Topamax, others), 3.0% for oxcarbazepine (Trileptal, others), 2.9% for lamotrigine (Lamictal), 2.8% for levetiracetam (Keppra, others).


Dose-response seen for carbamazepine, lamotrigine, phenobarbital, valproate


Risk higher with carbamazepine >700 mg/day vs levetiracetam 250-4000 mg/day or oxcarbazepine 75-4500 mg/day


Relative to levetiracetam 250-4000 mg/day, valproate ≤650 mg/day increased risk.


The study concluded that different antiepileptic drugs and dosages have different teratogenic risks. Risks of major congenital malformation associated with lamotrigine, levetiracetam, and oxcarbazepine were within the range for offspring unexposed to antiepileptic drugs. The findings of the study will help the clinicians to rationally select the drugs while taking into account comparative risks associated with treatment alternatives. The study suggested the cautious interpretation of data for topiramate and phenytoin due to the small number of exposures in the study.
For more reference log on to
https://doi.org/10.1016/S1474-4422(18)30107-8
Source : With inputs from the journaljournal The Lancet Neurology