Dietary supplements do not improve bone health : AACE statement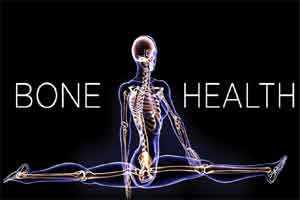 The American Association of Clinical Endocrinologists (AACE) and the American College of Endocrinology (ACE), has jointly released a position statement highlighting that the benefits of dietary supplements on bone health are inconclusive and require further studies.
Dietary supplements are often used by the aging population to keep the bones healthy acting as a precautionary measure against osteoporosis.
In the position statement, the authors describe the challenges in defining what constitutes optimal nutrition for bone health, while taking into account interactions between nutrients and food among other factors. Furthermore, they explain it's unrealistic to provide a "one size fits all" definition for a single nutrient amount considered optimal for all individuals regardless of gender, age, ethnicity, body size, and comorbidities.
Read Also: Burning bone fat through exercise key to better bone health
The dairy food group Calcium and phosphorus are the two principal minerals that form hydroxylapatite, the major component of bone and is associated with bone health, with a recommended intake of two to three servings a day.
Dairy products contain calcium, phosphorus, magnesium, potassium, and protein, and milk consumption has been positively associated with bone health. Few clinical trials have assessed the effects of calcium supplementation on BMD and fracture risk independent of vitamin D administration.
However, the authors recommend a total calcium intake of no more than 1,200 mg to 1,500 mg per day. Use of calcium supplements should be weighed against regular calcium consumption from food and only to reach the recommended threshold.
Phosphate is plentiful in most foods, particularly in processed foods and sodas. Data suggest increased dietary phosphate intake is associated with increased PTH and FGF-23 levels and increased bone resorption.
Magnesium, an intracellular cation, and cofactor for multiple enzyme systems are necessary for both calcium and potassium homeostasis. At present, there is no evidence to support routine magnesium supplementation in otherwise healthy adults.
Fluoride stimulates bone formation at low doses, and although the mechanism is unclear, possible means include increasing osteoblast number and function. Although controversial, fluoride supplementation is not recommended for skeletal health.
According to the authors, Boron is a still misunderstood mineral when it comes to bone health, although it has positive effects on vitamin D, estrogen and renal retention of calcium. Although boron supplementation is not recommended, its presence in foods like fruits, leafy vegetables and nuts makes it an accessible mineral and one that may have ancillary benefits for bone health
Read Also: Five Foods that improve bone and joint health
Vitamin D plays a major role in active GI transport of calcium and may improve muscle function but the controversy surrounding the definition of vitamin D insufficiency still prevails. However, vitamin D might also improve the BMD response to bisphosphonates.
Protein is a major nutrient essential for collagen synthesis in bone. Current IOM guidelines for dietary are 0.8 g/kg. everal studies found inconclusive evidence linking dietary protein intake with fracture risk.
"Given the study limitations limiting our current knowledge, provision of excess nutrients beyond their threshold of benefit may not produce a greater response. Three critical nutrients for bone health are calcium, vitamin D, and protein, and diets that are inadequate in one may well be inadequate in other nutrients important to skeletal health. Otherwise, optimal nutritional status for bone health is best obtained by consuming a healthful diet and will likely not be met by single nutrient supplementation," write the authors.
For full information log on to https://www.aace.com/files/position-statements/PS-2018-0050.pdf