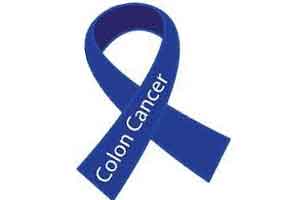 Amid controversy about the benefits of using Diet soda, there is at last one thing to cheer about such beverages.
Regular Intake of artificially sweetened beverages reduces the risk of colon cancer recurrence and cancer mortality, according to a study published in the journal PLOS ONE.
Artificially sweetened beverages serve as low-calorie substitutes for sugar-sweetened beverages, potentially reducing excess energy balance. Brendan J. Guercio and his associates conducted a study to evaluate the intake of artificially sweetened beverage and colon cancer recurrence and survival.
The investigators analyzed data from 1,018 patients with stage III colon cancer who prospectively reported dietary intake during and after chemotherapy. Using Cox proportional hazards regressions, they assessed associations of artificially sweetened beverage intake with cancer recurrence and mortality.
Key Findings:
Patients consuming one or more 12-ounce servings of artificially sweetened beverages per day had a 46 percent lower risk of cancer recurrence or mortality when compared to those who largely abstained.
Similarly, increasing artificially sweetened beverage intake was also associated with a significant improvement in both recurrence-free survival and overall survival.
Replacing a 12-ounce serving of a sugar-sweetened beverage with an isovolumetric serving of an artificially sweetened beverage per day was associated with a 23% lower risk of cancer recurrence and mortality.
Read Also: Diet Soft Drink intake has high risk of Stroke, Dementia
"Artificially sweetened drinks have a checkered reputation in the public because of purported health risks that have never really been documented," study senior author Dr. Charles Fuchs.
"Our study clearly shows they help avoid cancer recurrence and death in patients who have been treated for advanced colon cancer, and that is an exciting finding," he added.

The study concluded that higher artificially sweetened beverage consumption may be associated with significantly reduced cancer recurrence and death in patients with stage III colon cancer and this association may be mediated by the substitution for sugar-sweetened alternatives.
Unsurprisingly, the findings of the study have raised controversies as previous studies have suggested well-known health risks of soda and artificial sweeteners.
Read Also: Diet Soda adds to three times more risk of Stroke , Dementia: Study
For reference log on to https://doi.org/10.1371/journal.pone.0199244