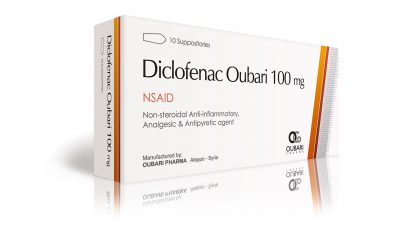 Diclofenac increases the risk of myocardial infarction in patients with spondyloarthritis (SpA) whereas naproxen was found to be safe in Spondyloarthritis. SpA is a type of arthritis that attacks the spine and, in some people, the joints of the arms and legs.
Maureen Dubreuil conducted a study to evaluate MI risk among patients with SpA who were prescribed NSAIDs and to compare the pattern of risk in SpA with that in osteoarthritis (OA).
The study analyzed 20 years of medical records of patients aged 18 to 89 years with incident ankylosing spondylitis (AS) or psoriatic arthritis (PsA), two forms of SpA. Controls had incident osteoarthritis (OA). Within each cohort, the researchers matched each MI case to four controls without MI.
The daily dosage of diclofenac was 100 mg or more in 92% of individuals with OA, 95% of those with AS, and 92% of those with PsA. The most common daily dosage of naproxen was 1,000 mg (55%); the dose was 1,000 mg or more in 56% of patients with OA, 63% of those with AS and 72% of those with PsA
Within the SpA cohort of 8,140 and the OA cohort of 244,339, there were 115 and 6,287 cases of MI, respectively.
Dr Dubreuil told that similar studies should be conducted in other data sets and other populations to help determine if a change in clinical practice is warranted.
Dr.Daniel Solomon, Chief, Section of Clinical Sciences, Divisions of Rheumatology and Pharmacoepidemiology commented that all NSAIDs confer cardiovascular (CV) risk. However, most patients with normal CV risk who use these agents intermittently will not experience harm. Chronic use of NSAIDs in patients with certain risk factors is associated with the substantial potential for CV and other adverse events.
The study concluded that patients with spondyloarthritis and with OA, the use of current diclofenac led to an increased relative risk for CV events compared to past use among both patient groups, but the relative risk was more for SpA compared with OA.
Chronic use of any NSAID is not safe for patients with the cardiovascular, gastrointestinal or renal diseases, so one should try to avoid its long-term use.
The study was published in The Annals of the Rheumatic Diseases
For more reference log on to the: journal