Dichloroacetate improves cognition during hypoglycemia in type 1 diabetes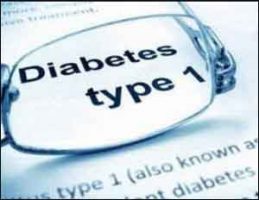 Dichloroacetate mitigates the negative effects of a sudden fall of blood sugar on brain function and cognition in type 1 diabetes , a recent study finds.
Dichloroacetate improves cognitive function during the episode of low blood sugar (hypoglycemia) in patients with type 1 diabetes, according to a recent study presented at the 79thScientific Sessions of the American Diabetes Association held from June 7 – 11, 2019.
Dichloroacetate inhibits the activity of the kinase enzyme pyruvate dehydrogenase kinase (PDK). PDK is known to inactivate the enzyme pyruvate dehydrogenase (PD) which contributes significantly to cognitive impairment under hypoglycemia and may contribute to subjective symptoms and possibly hypoglycemia unawareness. Inhibition of PDK by dichloroacetate would result in maintenance of PD in its active state leading to a restoration of cognitive function.
Derek Groskreutz, MRes, of Yale School of Medicine, New Haven, Connecticut, and colleagues in this randomized, controlled, crossover trial set out to determine whether pyruvate dehydrogenase kinase inhibition by 12.5 mg per kilogram of body weight of dichloroacetate would restore cognitive function, counterregulatory hormonal responses, and symptoms during clamped hypoglycemia (target, 50 mg/dL).
Mr Groskreutz explained that magnetic resonance spectroscopy studies have suggested that exposure to recurrent hypoglycemia reduces brain cortical pyruvate dehydrogenase flux in animal models.
Cognitive testing of 11 patients with intensively treated type 1 diabetes included measures of visual matching ability and short-term visual and auditory memory as well as the ability to manage conflicting information while ignoring task-irrelevant information. Symptom ratings during hypoglycemia were measured using a modified Edinburgh scale.
Also Read: Risk factors for Hypoglycemia in Diabetes identified by study
Key findings of the study include:


Dichloroacetate ingestion was found to be associated with increased performance related to visual memory (dichloroacetate 88% correct vs placebo 72% correct), as well as a faster response time during the multitasking test (dichloroacetate 555 ms vs placebo 605 ms).


According to the Edinburgh scale, patients reported lower ratings of warmness during hypoglycemia with dichloroacetate than with placebo (2.5 vs 3.6).


No effect of dichloroacetate on counterregulatory hormonal responses was observed.


Examination of rat cortical RNA for inhibitory pyruvate dehydrogenase kinase isoform expression patterns identified twofold upregulation of pyruvate dehydrogenase kinase 4 after three episodes of hypoglycemia.


Also Read: No more hypoglycemia: Scientists Develop first glucose-responsive insulin
Strategies focusing on the reactivation of oxidative glucose metabolism in the brain may play an important role in mitigating the negative impact of hypoglycemia on cognitive function.