Diazepam nasal spray for emergency treatment of repetitive seizures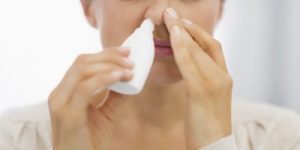 The Food and Drug Administration (FDA) has received the New Drug Application (NDA) for Valtoco (diazepam nasal spray) for the treatment of acute repetitive seizures in patients ≥6 years old. The product was previously granted Orphan Drug and Fast Track designation by the Agency. The currently available treatments of seizure emergencies are sub-optimal for a majority of patients, resulting in a clear unmet need for another on-hand rescue treatment option.
There are more than 3.4 million people with epilepsy in the United States. The number of people diagnosed with epilepsy continues to rise, with approximately 200,000 new patients diagnosed each year. It is estimated that 30% to 40% of epilepsy patients are uncontrolled on their current therapy and are at risk for experiencing a seizure emergency, which can cause neurological damage and increased risk for death.
A seizure emergency is defined as a seizure lasting longer than 5 minutes, or 2 or more seizures happening without improvement in between. The longer a seizure lasts, the less likely it will stop on its own without medication.
The Company states that the NDA is supported by robust clinical trial data, including patients studies where more than 1600 seizures were treated with Valtoco nasal spray. Currently, diazepam rectal gel is the only formulation of diazepam indicated for intermittent use in epilepsy to control bouts of increased seizure activity.
"It has been more than twenty years since a new therapy has been approved for the treatment of cluster or acute seizures," said Craig Chambliss Neurelis President and CEO. "This lack of novel and innovative therapies is a significant unmet need in the epilepsy community that needs to be addressed."
Patients with epilepsy have limited on-hand rescue treatment options. Presently, a majority of patients experiencing a seizure emergency still rely on emergency medical services. This frequently results in considerable disruption and treatment delays. Meanwhile, others try to avoid a trip to the emergency room by using an on-hand rescue therapy. Diazepam nasal spray due to its convenient route of administration shall be a handy option for Emergencies due to Epilepsy.