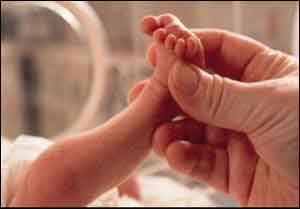 1 in 10 births in the U.S. is premature, often leading to medical complications that can cascade throughout life and incur high medical costs. New research to be published online in the Journal of American Medical Association(JAMA) on December 19 at 11:00 Eastern reports a method that halves the rate of premature birth in some women. The clinical trial found that a cervical pessary (a soft device that supports the cervix) helps women with a short cervix carry a child to term.
Drs. Robert Silver and D. Ware Branch, obstetrician-gynecologists with the University of Utah Health are available to provide expertise on this topic. They have authored an accompanying editorial evaluating the study and cervical pessaries and future prospects of using this method for preventing preterm birth.
Silver is Chief of the Division of Maternal-Fetal Medicine and Co-Director of Labor and Delivery at the University of Utah Health.
Branch is a Maternal-Fetal Medicine specialist who treats high-risk pregnancy patients. He is currently a professor of Obstetrics and Gynecology at the University of Utah Health and the Medical Director of Women and Newborn Clinical Program for the Urban Central Region of Intermountain Healthcare.