Diagnosis, treatment and follow-up of Cutaneous melanoma: ESMO Clinical Practice Guidelines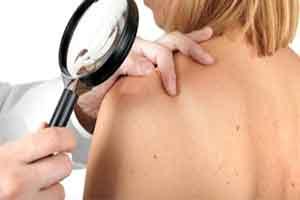 The European Society for Medical Oncology (ESMO) has issued updated guidance on the management of cutaneous melanoma. These ESMO Clinical Practice Guidelines provide updated recommendations on the management of cutaneous melanoma (diagnosis, treatment and follow-up), compiled by a multidisciplinary author panel and accompanied by a level of evidence and grade of recommendation, depending on the strength of supporting data and magnitude of benefit from particular interventions. The guidelines have been published in Annals of Oncology.
According to UPMC Hillman cancer center, Cutaneous melanoma is cancer that starts in the pigment-producing cells of the skin.Cutaneous melanoma causes more than 10,000 deaths each year, but it has a 98 percent five-year survival rate when caught early.
According to WHO the incidence of both non-melanoma and melanoma skin cancers has been increasing over the past decades. Currently, between 2 and 3 million non-melanoma skin cancers and 132,000, melanoma skin cancers occur globally each year. Melanoma incidence peaks at 65 years though any age can be affected. The global incidence of melanoma continues to increase – however, the main factors that predispose to the development of melanoma seem to be connected with recreational exposure to the sun and a history of sunburn.The best prevention is physical protection with adapted garments or by regular use of sunscreen.
Key recommendations include the following:
Diagnosis-Suspicious pigmented lesions are usually clinically analysed with the "ugly duckling"concept and the 'ABCD' rule [6]: Asymmetry, Border irregularities, Colour heterogeneity,Dynamics, (Dynamics or evolution in colours, elevation or size).Mandatory mutation testing recommended for actionable mutations for resectable or unresectable stage III or IV and high-risk resected stage IIC (not stage I or IIA-IIB).
Excision safety margin


0.5 cm for in situ melanomas


1 cm for tumours <2 mm


2 cm for ≥2 mm


Treatment of locoregional disease


Complete lymph node dissection (CLND) not recommended for sentinel lymph node (SN)-positive patients.


CLND indicated for isolated locoregional clinically-detectable lymph node (LN) metastases.


Adjuvant radiotherapy for local tumours with inadequate margins of lentigo maligna melanoma (LMM), for microscopic tumour at the margin (R1), or after resection of bulky disease.


Anti-programmed cell death 1 antibodies (PD1) adjuvant therapy or dabrafenib/trametinib are preferred.


Treatment of advanced disease (unresectable stage III and IV)


Surgical removal or stereotactic irradiation of locoregional recurrence or single distant metastasis.


First- and second-line treatments include anti-PD1 antibodies, PD-1 and ipilimumab, and BRAFi/MEKi combination for BRAF-mutated melanoma.


For brain metastases, ipilimumab/nivolumab is preferred first-line treatment.


For patients failing systemic treatment with <5-10 metastases of >3 cm, stereotactic radiosurgery could be considered as salvage therapy if >5-10 progressing lesions with a maximal size >3 cm are present.


For further reference log on to :
Michielin O, van Akkooi A, Ascierto P, Dummer R, Keilholz U; ESMO Guidelines Committee. Cutaneous melanoma: ESMO Clinical Practice Guidelines for diagnosis, treatment and follow-up. Ann Oncol. 2019 Sep 30. pii: mdz411. doi: 10.1093/annonc/mdz411.