Diagnosis and management of trigeminal neuralgia: EAN Guideline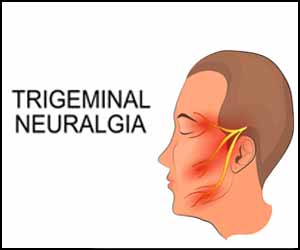 The European Academy of Neurology has released guideline on the diagnosis and treatment of trigeminal neuralgia (TN).
The guideline, published in the European Journal of Neurology contains recommendations on diagnosis, pharmacological treatment, surgical treatment, and management of secondary TN and non‐pharmacological and non‐surgical management of TN.
Diagnosis


MRI is strongly recommended as part of the work‐up in TN patients.


In cases where MRI is contraindicated or unavailable, a strong recommendation is given about the use of trigeminal reflexes to distinguish secondary TN from primary TN.


For patients with TN, abnormal trigeminal nerve evoked potentials are probably associated with an increased risk of secondary TN. However, there is too much overlap in patients with primary TN and secondary TN for this predictor to be considered clinically useful.


A strong recommendation is given against using evoked potentials to identify secondary TN.


In patients with different neuropathic facial pain conditions, trigeminal reflexes and evoked potentials are needed to detect trigeminal afferent damage.


Idiopathic TN is moderately associated with NVC without morphological changes and that classical TN is highly associated with NVC with morphological changes. Therefore, demonstration of NVC should not be used to confirm the diagnosis of TN. Rather, it may help to decide if and when a patient should be referred for an MVD.


Magnetic resonance imaging should be performed in all patients to exclude secondary causes of TN. A combination of three high‐resolution sequences – 3D T2‐weighted, 3D TOF‐MRA and 3D T1‐Gad – aids the detection of a possible NVC.


The neuroradiologist should be blinded to the side of pain. It should be described whether a vessel contact causes morphological changes in the nerve.


Pharmacological treatment


Given the very low quality of evidence, there is a weak recommendation for the use of intravenous fosphenytoin and lidocaine in acute exacerbations of pain.


In acute exacerbations, in‐hospital treatment may be necessary for titration of anti‐epileptic drugs, rehydration and intravenous infusion of fosphenytoin or lidocaine.


For long‐term treatment carbamazepine (200–1200 mg/day) or oxcarbazepine (300–1800mg/day) remain the most effective medications especially in the early stages of TN. Sometimes even higher doses are needed.


Retard (slow release) preparations are available but there are no studies to compare them with the conventional forms. However, if these drugs become ineffective or result in poor tolerability, then other drugs need to be considered.


Lamotrigine, gabapentin, botulinum toxin type A, pregabalin, baclofen and phenytoin may be used either as monotherapy or combined with carbamazepine or oxcarbazepine when first‐line drugs fail due to either efficacy or tolerability.


Patients should be encouraged to alter the dosages depending on pain severity and side effects, as periods of partial or complete remission do occur. However, it is crucial that patients are instructed to increase and decrease dosages slowly over several days.


It is not essential to try out all the drugs prior to referral for a neurosurgical opinion.


It remains the responsibility of the managing doctor to ensure that the patient is aware of neurosurgical options and can take an informed decision about the choice of treatment.


Surgical treatment


Based on very low quality of evidence, medical management is recommended before offering surgery for TN. Patients should be offered surgery if their pain is not sufficiently controlled medically or if medical treatment is poorly tolerated and should be informed of the possibility at an early stage.


Based on low-quality evidence but extensive clinical experience, a strong recommendation is given that MVD is preferred over GKS in patients with classical TN who are willing to and can undergo posterior fossa surgery. Based on low-quality evidence, a weak recommendation is given that MVD may be considered preferential over other neuroablative treatments (RFTC, BC, IN and GR). No recommendation can be given for choice between any neuroablative treatments or between them and MVD when an MRI scan fails to show significant nerve compression (idiopathic TN).


Neuroablative treatments should be the preferred choice if the MRI does not demonstrate any NVC.


Management of secondary TN and non‐pharmacological and non‐surgical management of TN


Based on very low quality of evidence, medical treatment of patients with secondary TN should be similar to those with primary TN. Surgical interventions should consider Gasserian ganglion procedures and MVD.


Based on very low quality of evidence, it is recommended that patients are offered psychological and nursing support. Patients should be directed to national support groups where these are present.


To read full recommendations follow the link:
https://doi.org/10.1111/ene.13950