................................ Advertisement ................................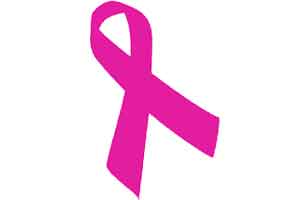 Controlling diabetes by diet or pills such as metformin may decrease the mammographic density or high breast density which poses a higher risk of developing cancer.
However, taking insulin for the condition may have the opposite effect and increase mammographic density.
The study showed that diabetic women using insulin injections had increased odds of having mixed or dense breasts. These associations were not modified by menopausal status or by body mass index (BMI).
................................ Advertisement ................................
Breast density is one of the strongest risk factors for breast cancer. Women with high density breasts (more than 75 percent density) have a four to six times greater risk than women with an mammographic density of less than 25 percent.
................................ Advertisement ................................
"Women with diabetes were less likely to have mixed or dense breasts, as opposed to the fatty ones, both before and after adjustment for other factors such as being overweight," said one of the researchers Zorana Jovanovic Andersen, associate professor at the University of Southern Denmark.
The researchers emphasise that the finding that insulin treatment is associated with increased mammographic density does not imply that it increases breast cancer risk and added that breast density is only one of the many risk factors for developing breast cancer.
The researchers examined results from a study of 5,644 women (4,500 of them were postmenopausal) who were recruited by the Danish Diet, Cancer and Health (DCH) study group, and who attended mammographic screening between 1993 and 2001.
The group had an average age of 56 years; 2.4 percent had diabetes, and 56.3 percent had breasts categorised as mixed or dense breasts.
Similar inverse associations were found in the 44 women who controlled diabetes by diet alone, and the 62 who took oral medication for the condition.
The researchers hoped that the findings would lead to an investigation on easily-available drugs such as metformin, not just on breast density, but on breast cancer risk overall.
"We would urge all women, both with diabetes and without it, to take measures to reduce their risk of developing breast cancer through simple lifestyle changes, such as avoiding obesity, reducing alcohol consumption and exercising," the researchers concluded.
The study was presented at the ongoing 10th European Breast Cancer Conference in the Netherlands.
Source: IANS
Supriya Kashyap Joined Medical Dialogue as Reporter in 2015 . she covers all the medical specialty news in different medical categories. She also covers the Medical guidelines, Medical Journals, rare medical surgeries as well as all the updates in medical filed. She is a graduate from Delhi University. She can be contacted at supriya.kashyap@medicaldialogues.in Contact no. 011-43720751
................................ Advertisement ................................