Diabetes reclassified into 5 subgroups - Check it out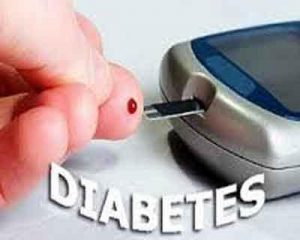 Diabetes is presently classified into three types, types 1 and 2 and gestational diabetes. Type 1 is as a result of autoimmune conditions in which insulin hormones are necessary to correct its deficiency while type 2 diabetes was associated with an imbalance of insulin need and supply and utilization within the body. Dr.Emma Ahlqvist and associates did a data-driven cluster analysis of six variables to reclassify diabetes to individualize treatment regimens and identify individuals with increased risk of complications at diagnosis.The researchers have identified a five subgroup classification for diabetes to differentiate between their risks and related complications.The findings of research appear in the Lancet Diabetes & Endocrinology.
The researchers from Lund University Diabetes Centre in Sweden and the Institute for Molecular Medicine Finland say diabetes can be separated into five clusters. They included 8,980 newly diagnosed Swedish patients of diabetes in the study and they were hierarchically classified. The study included only those who had adult-onset diabetes and those diagnosed before they were 18 were thus excluded from the study. The patients had the following elements collected at baseline –


age at diagnosis of diabetes


BMI or body mass index


hemoglobin A1c


glutamate decarboxylase antibodies (GADA)


homeostasis model assessment 2 (HOMA2) that measures beta-cell function and insulin resistance


Based on these factors, patients were classified into one of the following clusters:


Cluster 1: Severe autoimmune diabetes (SAID)-It is broadly similar to type 1 diabetes and affected 6% of patients in the derivation cohort.Its characteristics include early-onset disease, relatively low BMI, and GADA-positive


Cluster 2: Severe insulin-deficient diabetes (SIDD)-It affected 18% of patients; GADA-negative but similar to cluster 1; lowest HOMA2-B scores


Cluster 3: Severe insulin-resistant diabetes (SIRD)-It affected 15% of patients and had higher HOMA2-IR scores


Cluster 4: Mild obesity-related diabetes (MOD)-It affected 22% of patients who were obese, but not insulin resistant


Cluster 5: Mild age-related diabetes (MARD)-It affected 39% of patients who were older than other clusters, but largely similar to cluster 4


The researchers stratified patients into five subgroups with differing disease progression and risk of diabetic complications. This new substratification might eventually help to tailor and target early treatment to patients who would benefit most, thereby representing a first step towards precision medicine in diabetes.The authors say these clusters "represent two new, severe forms of diabetes previously masked within type 2 diabetes." They add, "It would be reasonable to target individuals in these clusters with intensified treatment to prevent diabetic complications." The proposed classification presents some advantages but more research is needed to test whether it s strong enough to be used in clinical practice.
For further reference log on to : DOI: https://doi.org/10.1016/S2213-8587(18)30051-2