Diabetes may be an early indication for pancreatic cancer: Study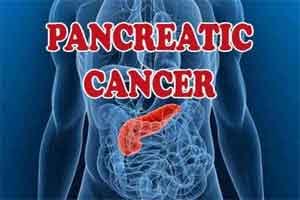 The study was conducted by Veronica Wendy Setiawan, associate professor of preventive medicine at the Keck School of Medicine, and colleagues to examine the relationships between recent-onset diabetes and PC incidence in African Americans and Latinos.
Pancreatic cancer is one of the most fatal cancers, with a five-year survival rate of only 8 percent. This is because the vast majority of pancreatic cancer patients are diagnosed at a late stage. Identification of high-risk people and ability to detect pancreatic cancer earlier would likely improve patient outcomes.
Diabetes mellitus (DM) has been consistently associated with pancreatic cancer in previous studies, with a twofold higher risk of developing pancreatic cancer among DM patients. It has been proposed to be both a risk factor for and a consequence of pancreatic cancer. The prevalence of the disease among pancreatic cancer patients is unusually high relative to other cancers.
The study involved 48 995 African Americans and Latinos without prior DM and cancer at baseline (1993–1996). Questionnaires, Medicare data, and California hospital discharge files were used to identify new diabetes diagnoses. Cox regressions were used to calculate hazard ratios (HRs) and 95% confidence intervals (CIs) for cancer associated with DM and with its duration.
Key Findings:


During an average follow-up of 14 years, among those with DM, 128 participants developed pancreatic cancer.


Among participants without DM, 280 participants developed pancreatic cancer.


In pancreatic cancer with DM, 52.3 percent of cases developed diabetes in the 36 months preceding the pancreatic cancer diagnosis.


Recent-onset DM was strikingly higher among pancreatic cancer cases (16.4 percent) compared with those with colorectal (6.7 percent), breast (5.3 percent), and prostate (5.5 percent) cancer.


Individuals with recent-onset DM (within three or fewer years of PC diagnosis) had a greater risk compared with those with long-term diabetes across all ages.


The HRage75 for recent-onset DM was 4.08 in Latinos and 3.38 in African Americans.


The majority of the DM patients with pancreatic cancer are diagnosed with DM less than three years before the cancer diagnosis. Among pancreatic cancer patients undergoing pancreaticoduodenectomies (the surgical operation often used to try to remove pancreatic tumors), over half of patients with recent-onset diabetes have no diabetes postoperatively. Researchers have observed no effect in those who have had diabetes for more than three years.
"This striking relationship between recent-onset DM is unique to pancreatic cancer, and is not seen in breast, prostate and colorectal cancer in the cohort," said Setiawan. "Our findings strongly support the hypothesis that recent-onset diabetes is a consequence of pancreatic cancer and that long-standing diabetes is a risk factor for this cancer. Importantly, here we show that the association of recent-onset diabetes with pancreatic cancer is observed in African Americans and Latinos, two understudied minority populations."
The findings support the hypothesis that recent-onset diabetes in pancreatic cancer is a manifestation of developing pancreatic cancer. The work suggests that patients with recent-onset diabetes who go on to develop pancreatic cancer represent a high-risk population of patients who can be studied for additional risk predictors and may be targeted for development of the tests that are needed for earlier diagnosis.
Based on the study, the authors concluded that DM was associated with a more than twofold higher risk of PC in African Americans and Latinos, but recent-onset DM was associated with a 2.3-fold greater increase in risk of PC than the long-standing form of the disease.
For further information log on to
10.1093/jnci/djy090
Source : With inputs from JNCI