................................ Advertisement ................................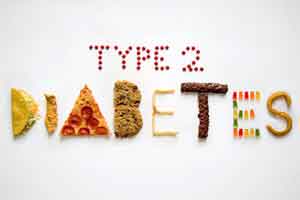 DELHI: The age at which type 2 diabetes (T2D) is diagnosed plays an important role in determining mortality risk and cardiovascular outcomes, according to a new study.
The study, published in the journal Circulation finds that young people under the age of 40 diagnosed with T2D are at increased risk of dying from cardiovascular disease. The excess risk is starker in younger women.
In people with versus without T2D the risk of cardiovascular disease and mortality appears to vary according to the age of the diabetes diagnosis. However, only a few population studies have analyzed CVD and mortality outcomes association across the full range. Naveed Sattar, Institute of Cardiovascular and Medical Sciences, University of Glasgow, UK, and colleagues conducted the study to determine this association across different age groups.
................................ Advertisement ................................
"Our study shows the differences in excess diabetes risk are tied to the how old the person is when they are diagnosed with Type 2 diabetes," said Sattar.
................................ Advertisement ................................
For the purpose, the researchers matched roughly 320,000 people with diabetes to 1.6 million diabetes-free controls. Outcomes of interest were cardiovascular mortality, mortality, noncardiovascular mortality, atrial fibrillation, heart failure, stroke, acute myocardial infarction, and coronary heart disease.
Also Read: Pumps or Injections- Insulin pumps not superior to injections in diabetes control: BMJ
................................ Advertisement ................................
Key findings of the study include:
Over a median follow-up of 5.63 years, patients with T2D diagnosed at ≤ 40 years had the highest excess risk for most outcomes relative to controls with an adjusted hazard ratio of 2.05 for total mortality, 2.72 for cardiovascular-related mortality, 4.77 for heart failure and 4.33 for coronary heart disease.
All risks attenuated progressively with each increasing decade at diagnostic age; by the time T2D was diagnosed >80 years, the adjusted hazard ratios for CVD and non-CVD mortality were <, with excess risks for other CVD outcomes substantially attenuated.
Survival in those diagnosed beyond 80 years was the same as the controls whereas it was more than a decade less when T2D was diagnosed in adolescence.
Hazard ratios for most outcomes were numerically greater in younger women with T2D.
The researchers estimate that among those without prior CV disease, diabetes diagnosed around age 15 years was associated with a median 12 years of life lost; at age 45, 6 years of life lost; and at age 65, 2 years of life lost.
Also Read: Raspberries decrease postprandial blood sugar in Type 2 Diabetes, finds study
"This suggests we need to be more aggressive in controlling risk factors in younger Type 2 diabetes populations and especially in women," Sattar said. "And, far less effort and resources could be spent screening people 80 and older for Type 2 diabetes unless symptoms are present. Furthermore, our work could also be used to encourage middle-aged people at elevated diabetes risk to adopt lifestyle changes to delay their diabetes by several years.
"Risk factor control may need to be more aggressive in people developing diabetes at younger ages." Additionally, many newly diagnosed elders "may not require aggressive management of their diabetes, so that reassessment of treatment goals might be useful," concluded the authors.
For detailed study log on to https://doi.org/10.1161/CIRCULATIONAHA.118.037885
Author Details
Medha Baranwal joined Medical Dialogues as an Editor in 2018 for Speciality Medical Dialogues. She covers several medical specialties including Cardiac Sciences, Dentistry, Diabetes and Endo, Diagnostics, ENT, Gastroenterology, Neurosciences, and Radiology. She has completed her Bachelors in Biomedical Sciences from DU and then pursued Masters in Biotechnology from Amity University. She has a working experience of 5 years in the field of medical research writing, scientific writing, content writing, and content management. She can be contacted at medha@medicaldialogues.in. Contact no. 011-43720751
To know about our editorial team click here
................................ Advertisement ................................