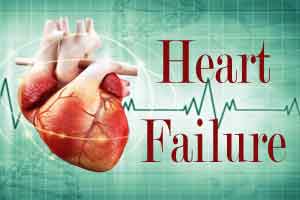 Sodium glucose co-transporter-2 (SGLT-2) inhibitors given to patients with diabetes improved heart failure outcomes according to the EMPA-REG OUTCOME and CVD-REAL results presented at the ESC Congress.
Empagliflozin reduced heart failure (HF) hospitalization and cardiovascular mortality in patients with type 2 diabetes (T2D) without HF regardless of their HF risk, according to an analysis from the EMPA-REG OUTCOME trial. The results were presented by Javed Butler, MD, MPH, FACC, simultaneously published in the European Heart Journal.
The baseline five-year risk of HF was low-to-average (<10 percent) in 67.2 percent, high (10-20 percent) in 24.2 percent and very high (≥20 percent) in 5.1 percent of patients. The median Health ABC score was 4 (–8 to 16) in the placebo group and 4 (–8 to 18) in the pooled (10 mg and 25 mg) empagliflozin group. The patients with very high risk had a worse cardiometabolic profile, resembling the prevalent HF population, compared with the other risk groups.
The benefit of empagliflozin was consistent across the risk groups for the incidence of HF hospitalization or cardiovascular death and individual outcomes.
In the empagliflozin group vs. placebo group, the incidence of HF hospitalization or cardiovascular death per 100-patient-years was 1.20 (95 percent CI, 0.98-1.45) vs. 1.68 (95 percent CI, 1.31-2.10) for the low-to-average HF risk group; 2.07 (95 percent CI, 1.58-2.62) vs. 4.03 (95 percent CI, 3.06-5.13) in the high-risk group; and 3.8 (95 percent CI, 2.38-5.54) vs. 7.0 (95 percent CI, 4.33-10.29) in the very high risk group. The hazard ratio (HR) for the three risk groups was, respectively, 0.71, 0.52 and 0.55.
This analysis revealed that a large percentage of patients with T2D and established cardiovascular disease have a high or very high risk for HF outcomes, according to the investigators. They concluded, "Empagliflozin reduced heart failure hospitalization and cardiovascular mortality in type 2 diabetes patients without HF at baseline across a spectrum of HF risk."
While the findings of this study [PURE] are provocative and add to our understanding of the relationship between diet and disease, deriving firm conclusions for all populations from these types of cohort studies should be taken with a grain of salt (pun intended)." Jeffrey T. Kuvin, MD, FACC
Another analysis from EMPA-REG OUTCOME showed that empagliflozin added to standard of care was associated with substantial reductions in cardiovascular death and all-cause mortality as well as hospitalization for HF in patients with T2D who'd had a CABG. The magnitude of the benefits in the CABG subgroup was at least as large as that in the main trial, yielding important translational implications for secondary prevention following CABG, said presenter Subodh Verma, MD, PhD.
In 1,738 patients with a prior CABG (1,175 patients taking empagliflozin), the composite of cardiovascular death, non-fatal myocardial infarction (MI) and stroke (3-point MACE) was 10.6 percent in the pooled empagliflozin group vs. 13.3 percent in the placebo group. With empagliflozin vs. placebo, the incidence of all-cause mortality was 5.1 percent vs. 8.9 percent and of cardiovascular death was 3.0 percent vs. 5.7 percent. For stroke, the incidence was 3.3 percent vs. 2.7 percent with empagliflozin vs. placebo, and for MI it was 5.7 percent vs. 7.1 percent. The time to the first event for all events analyzed including time to hospitalization for heart failure and incident or worsening nephropathy was lower in patients with a history of CABG compared with those who did not.
The multinational, observational CVD-REAL study of more than 1.3 million patients with T2D previously reported that SGLT-2 inhibitors were associated with a lower risk of death and HF compared with other glucose-lowering drugs. In the present analysis, the investigators examined whether demographic, clinical and treatment effects modified the effect of the SGLT-2 inhibitors on HF, all-cause death and the composite of these.
A consistent benefit for a lower risk of HF events and all-cause death was found with the SGLT-2 inhibitors compared with other glucose-lowering drugs in relation to age (younger or older than 65 years), sex, and background therapies for cardiovascular diseases or diabetes. The mean follow-up was 225 days and there were 153,078 patients in each of the propensity-matched groups.
Anna Norhammar, MD, stated in presenting the results that no modification of the effect of SGLT-2 inhibitors was observed for any of the key demographic factors, suggesting that the cardiovascular benefits associated with this class of drug may extend to a broad population of patients with T2D. The ongoing DECLARE-TIMI 58 will provide further evidence of the cardiovascular benefits of SGLT-2 inhibitors, including in lower risk patients.
Of course, no medication no matter how traditional or novel will work if they are not prescribed to the patients who'd benefit. More confirmation came from the CLARIFY registry that physician adherence to guideline recommendations for patients with HF and reduced ejection fraction was associated with better long-term outcomes. The large international registry had previously reported improved clinical outcomes at six months and this latest report showed better outcomes at 18 months.
The findings emphasize the importance of optimizing disease-modifying HF medications to improve long-term mortality and HF hospitalization, said presenter Michel Komajda, MD.
Source: acc.org