DHHS releases new Perinatal HIV Guidelines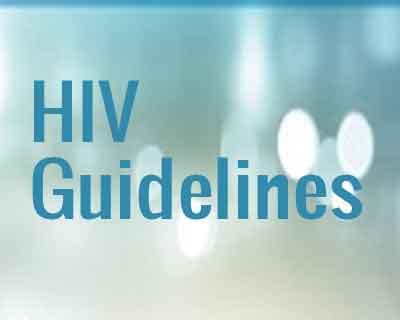 Department of Health and Human Services (DHHS) has released new Perinatal HIV Guidelines which are essentially addressed to Infectious disease specialists, obstetricians, and other clinicians caring for people with HIV. This is an update to 2017 guidelines based on new antiviral safety and pharmacokinetic information.
Approximately 5000 women with HIV give birth each year in the U.S. Comprehensive care, including antiretroviral therapy (ART) during pregnancy, improves maternal outcomes and prevents HIV transmission to the infant.
Main Recommendations are-


Maternal HIV testing should be performed as early as possible during pregnancy. If negative, testing should be repeated during the third trimester for those at increased risk for acquisition.


For couples in which one partner has HIV and the other does not, sexual intercourse without a condom limited to 2–3 days before and the day of ovulation is a way to conceive that carries "effectively no risk" of HIV transmission as long as the person with HIV is on ART and has achieved sustained virologic suppression.


Regardless of CD4 cell count, ART should be started as early as possible during pregnancy or, even better, before conception.


Preferred regimens include two nucleoside reverse transcriptase inhibitors — either abacavir/lamivudine or tenofovir disoproxil fumarate with lamivudine or emtricitabine — plus an integrase inhibitor (raltegravir twice daily or dolutegravir; but see caveats below regarding when not to use dolutegravir) or a boosted protease inhibitor (darunavir/ritonavir twice daily or atazanavir/ritonavir). Two-drug regimens are not recommended during pregnancy.


In a surveillance study in Botswana, neural tube defects were reported in 4 infants born among >500 women who conceived while on dolutegravir, a rate higher than in offspring of women receiving other antiretroviral medications.


Various changes that have been effected compared to old guidelines are-


Because of concerns about a possible increased risk for neural tube defects, while more data are gathered (expected in 2019), dolutegravir is not recommended during the first trimester or in women who are trying to conceive. Dolutegravir is a preferred medication in the second and third trimesters based on substantial experience with no signal for safety problems during those periods.


Due to concerns about inadequate levels during pregnancy, elvitegravir/cobicistat, darunavir/cobicistat, and atazanavir/cobicistat should not be used during pregnancy.


Data with bictegravir or doravirine are insufficient to recommend their use during pregnancy.


Tenofovir alafenamide exposures appear to be adequate, but data are not yet sufficient to recommend initiation during pregnancy.


Clinicians should be aware of public health surveillance systems and regulations that may exist in their jurisdictions for reporting infants who have been exposed to HIV; this is in addition to mandatory reporting of persons with HIV, including infants. Reporting infants who have been exposed to HIV allows the appropriate public health functions to be accomplished
http://aidsinfo.nih.gov/contentfiles/lvguidelines/PerinatalGL.pdf