Single dose of IV Desmopressin decreases risk of hematoma expansion in ICH patients: Study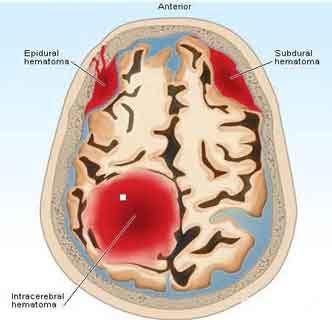 USA: Administration of a single dose of IV desmopressin (DDAVP) decreases the risk of intracranial haemorrhage (ICH) expansion in Intracranial haemorrhage patients during the first 24 hours, finds a recent study published in the journal Critical Care Medicine. Desmopressin is a drug that reverses the effects of antiplatelet drugs.
Intracranial haemorrhage patients who are on antiplatelet drugs have poor outcomes. Desmopressin is a drug that may help in improving the platelet function in such patients but is understudied. Elizabeth A. Feldman, Department of Pharmacy, Upstate University Hospital, Syracuse, NY, and colleagues provided the first comparative assessment analyzing DDAVP effectiveness and safety in antiplatelet-associated intracranial haemorrhage.
The study involved an analysis of 124 patients (average age, 73 years) with antiplatelet-associated ICH. 55 patients received desmopressin and 69 patients did not receive desmopressin and served as controls.
The primary outcome was ICH expansion ≥3 mL on repeat computed tomography scan within 24 hours. Exclusion criteria were no comparative scan performed within 24 hours, anticoagulation, fibrinolytic therapy, concurrent ischemic stroke, and neurosurgical intervention.
Key findings include:



The most common diagnoses were subdural hematoma (43%) and intraparenchymal haemorrhage (42%).




Baseline Glasgow Coma Scale scores and most demographic features were similar between groups.




The desmopressin group had a significantly lower incidence of ICH expansion (10.9% vs. 36.2%).




The median change in ICH volume was 0.0 mL in the desmopressin group and 0.7 mL for controls.




In terms of safety endpoints, there were no significant differences in serum sodium nadirs or ischemic events between groups.




There also were no significant differences in-hospital mortality (27.3% desmopressin, 21.7% control) and modified Rankin Scores at discharge (median, 4 in both groups).



"DDAVP was associated with a decreased likelihood of intracranial haemorrhage expansion during the first 24 hours. However, DDAVP administration did not significantly affect serum sodium and thrombotic events during the study period," concluded the authors.
More Information: "Retrospective Assessment of Desmopressin Effectiveness and Safety in Patients With Antiplatelet-Associated Intracranial Hemorrhage" published in the journal Critical Care Medicine.
DOI: doi: 10.1097/CCM.0000000000004021
Journal Information: Critical Care Medicine
Source : With inputs from Critical Care Medicine