................................ Advertisement ................................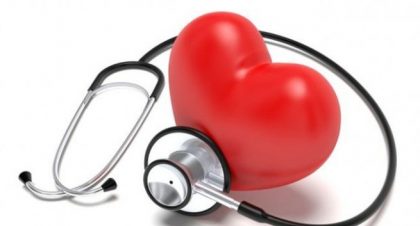 The European Society of Cardiology (ESC) has released its 2018 Practice Guidelines on Depression and coronary heart disease. Major depression is a highly prevalent condition, affecting approximately 10% of the population. It has been consistently associated with increased risk of coronary heart disease (CHD). The guidelines have appeared in European Heart Journal.
Evidence from both experimental and epidemiological studies indicates that there is a bidirectional association between depression and CHD. Depression is very common in patients with CHD and is an independent risk factor for poorer CHD outcomes.
There are several treatments options for the CHD patient with depression, from medications to various forms of psychotherapy, to exercise and stress management approaches. Although treatment of depression has not been shown to improve cardiovascular outcomes in CHD patients, depression should still be addressed if severe enough, in order to promote patient wellness and QoL.
................................ Advertisement ................................
Key Recommendations are –
................................ Advertisement ................................
Clinicians should be aware of the high prevalence of depression in CHD patients. Screening for depression is recommended if patients have access to adequate care support systems
Patients with positive screening results should be referred to a qualified health care provider in the management of depression
Non-pharmacologic interventions such as exercise and psychotherapy should be considered as additional treatment options for CHD patients
Harmonization of care between healthcare providers is essential in patients with combined CHD and depression
Tricyclics should be avoided in this patient population.
Drug classification/ generic name
Indication
Cardiovascular adverse effects
Other adverse effects
Selective serotonin reuptake inhibitors
Fluoxetine Sertraline Paroxetine Fluvoxamine Citalopram Escitalopram

Agents of choice in CHD
Sertraline: agent of choice in post-MI patients
Citalopram: should be used with caution in patients at high risk of QTc prolongation or Torsades de Pointes such as those with congestive heart failure, recent MI, bradyarrhythmias hypokalaemia or hypomagnesaemia, congenital long QT syndrome.

Fewer to no anticholinergic and cardiac effects
Concomitant use with aspirin and other antiplatelet/anticoagulation treatment may increase risk bleeding especially in the elderly
Citalopram is associated with dose-related QTc interval prolongation

Nausea, diarrhoea, headache, insomnia, agitation, loss of libido, delayed ejaculation, and erectile dysfunction
Tricyclic antidepressants
Imipramine Doxepine Amoxapine Nortriptyline Amitriptyline

Avoid in CHD, conduction defects, congestive heart failure, and elderly
Contraindicated in post-MI patients

Increase heart rate
Prolongation of the PR interval, QRS duration and QTc interval, and a flattening of the T wave on the electrocardiogram
Orthostatic hypotension
Abrupt withdraw may associated with increased risk of arrythmias

Anticholinergic effects: dry mouth, constipation, memory problems, confusion, blurred vision, sexual dysfunction, and decreased urination, and memory impairment especially in the elderly
Serotonin-norepinephrine reuptake inhibitors
Desvenlafaxine Duloxetine Levomilnacipran Milnacipran Venlafaxine

Venlafaxine: avoid in patients at high risk of malignant ventricular arrhythmias or with uncontrolled hypertension

Fewer to no cardiac effects
Have been associated with a dose dependent increase in blood pressure and heart rate
Regular blood pressure monitoring
Venlafaxine: Minor degree of QTc prolongation

Dizziness, constipation, dry mouth, headache, changes in sleep, or more rarely a serotonin syndrome, with restlessness, shivering, and sweating
Antidepressants with novel mechanisms of action
Buproprion

Smoking cessation in CHD patients

Possible increases in blood pressure
Minor degree of QTc prolongation

Weight loss, restlessness, high doses can rarely cause seizures
Mirtazapine

Use with caution in CHD and post-MI patients

Mild orthostatic hypotension
Minor degree of QTc prolongation

Sweating and shivering, tiredness, strange dreams, dyslipidemia, weight gain, anxiety, and agitation
Trazodone

Use with caution in CHD, patients with atrioventricular conductions blocks or other conduction disorders and post-MI patients

Orthostatic hypotension
Minor to low degree of QTc prolongation

Rarely, it can cause priapism
For further reference log on to : https://doi.org/10.1093/eurheartj/ehy913
................................ Advertisement ................................
Author Details
Dr Kamal Kant Kohli-MBBS, DTCD- a chest specialist with more than 30 years of practice and a flair for writing clinical articles, Dr Kamal Kant Kohli joined Medical Dialogues as an Editor-in-Chief for the Speciality Medical Dialogues section. Besides writing articles, as an editor, he proofreads and verifies all the medical content published on Medical Dialogues including those coming from journals, studies,medical conferences,guidelines etc.
Before Joining Medical Dialogues, he has served at important positions in the medical industry in India including as the Hony. Secretary of the Delhi Medical Association as well as the chairman of Anti-Quackery Committee in Delhi and worked with other Medical Councils in India. Email: editorial@medicaldialogues.in. Contact no. 011-43720751
To know about our editorial team click here
................................ Advertisement ................................