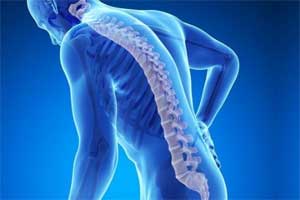 Washington: Denosumab (DNM) may be another valuable option for the management of TDT-induced osteoporosis.
A new study published in the journal Blood Advances reports that for patients with osteoporosis caused by transfusion-dependent thalassemia (TDT), a twice-yearly injection appears to improve spinal bone mineral density.
The study also suggests that this treatment, denosumab, could reduce pain and improve quality of life for people with TDT and osteoporosis.
Read Also: Probiotics prevent age‐associated bone loss and osteoporosis-Study
Current standard therapy for people with TDT and osteoporosis is to administer intravenous bisphosphonate agents such as pamidronate or zoledronic acid. It is believed that people with thalassemia and osteoporosis exhibit elevated levels of the osteoporosis regulator gene known as RANKL. Denosumab, delivered under the skin instead of intravenously, is an FDA-approved anti-RANKL therapy that is not yet approved for use in people with TDT-induced osteoporosis.
Ersi Voskaridou and associates conducted a randomized, placebo-controlled, double-blind, phase 2b clinical trial to evaluate DNM in TDT osteoporosis. The study participants were assigned to receive either 60 mg DNM (n = 32) or placebo (n = 31) subcutaneously on day 0 and 180 during a total of 12 months of follow-up. Each patient's bone mineral density was measured in the L1-L4 lumbar spine, the wrist, and the femoral neck.
The study found that patients receiving denosumab had a 5.92 percent increase in lumbar bone density compared to a 2.92 percent increase in the placebo arm. Similarly, patients receiving denosumab lost less bone mineral density in their wrist compared to placebo while increasing density in the femoral neck. Additionally, patients receiving denosumab reported a significant reduction in pain compared to those in the placebo arm.
Read Also: Statin use over long-term reduces risk of osteoporosis : Study
Common adverse events observed in the denosumab arm were pleural effusion, supraventricular tachycardia, and atrial fibrillation.
"Not only is denosumab associated with improved bone health and reduced pain, but its ease of administration may very well make this drug superior to bisphosphonates for the treatment of osteoporosis in patients with TDT and osteoporosis," said senior study author Evangelos Terpos, MD, of the National and Kapodistrian University of Athens, Greece.
The study concluded that DNM increased lumbar spine and wrist bone mineral density and reduced pain and bone remodeling markers.
For full information log on to 10.1182/bloodadvances.2018023085