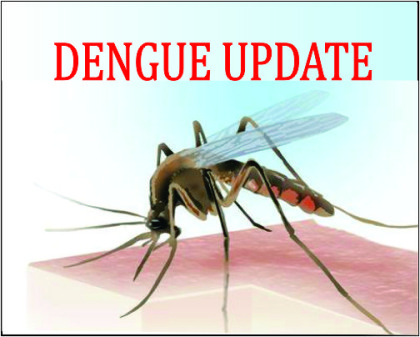 Dengue vaccine from Sanofi has bagged positive opinion from the European Medicines Agency's Committee for Medicinal Products for Human Use (CHMP) for the marketing authorization of the vaccine, recommending its approval in Europe.
The vaccine, known as Dengvaxia®, is currently licensed in 20 countries for the prevention of dengue. The European Commission approval of the vaccine is expected in December 2018.
Read Also: WHO recommendation for use of New dengue vaccine
"This is good news for people living in dengue-endemic parts of the European territories where frequent outbreaks could put them at risk of re-infection with another dengue virus serotype, which is often more severe than the first infection," said Su-Peing Ng, Global Medical Head at Sanofi Pasteur. "Sanofi is committed to ensuring access to the vaccination as part of integrated prevention efforts to reduce the burden of this disease in endemic populations around the world."
The vaccine recommended by the CHMP is indicated for the prevention of the disease caused by dengue virus serotypes 1, 2, 3 and 4 in individuals 9 to 45 years of age with prior dengue virus infection and living in endemic areas.The vaccine has been evaluated in studies involving more than 40,000 people from 15 countries with up to six years of follow-up data from large-scale clinical safety and efficacy investigations.
Read Also: New dengue vaccine may up infection in low affected areas: study
A person can get dengue more than once as there are four distinct virus serotypes circulating worldwide. The viral infection is unique in that a secondary infection tends to be worse than the first infection. Therefore, preventing the disease in individuals with a prior dengue infection has the potential to reduce the high human and economic costs of severe dengue.
The debilitating disease leads to prolonged fever and severe joint pain. The infection can progress unpredictably to a life-threatening form of the disease called dengue hemorrhagic fever that often requires hospitalized care. Till date, there is no specific treatment available for the disease.
According to the WHO, the global incidence of the disease has grown rapidly in recent decades and it now puts at risk half of the world's population living in 128 countries.