Dengue could spread through sex : Study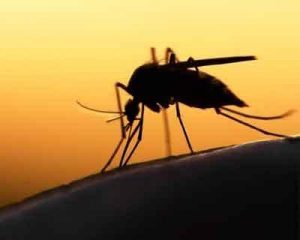 Dengue, a tropical illness is caused by an arborvirus, belonging to the family of the Flaviviridae, genus Flavivirus and is transmitted by female mosquitoes mainly of the species Aedes aegypti. According to a new research Dengue fever could be passed on through sex, a study has found. It is usually transmitted by biting insects or in some cases through medical procedures & and breastfeeding but it has not been observed in human semen before, researchers say.
A 50 years old healthy man who returned from Thailand to Italy was admitted to the National Institute for Infectious Diseases (INMI) in Rome, Italy, in January 2018. He had been diagnosed for primary dengue fever (DF) in Thailand with a commercial rapid test. On the 9th day of admission from symptom onset (DSO), he was still symptomatic (arthralgia, asthenia, and nausea). He was confirmed to be suffering from dengue fever DF diagnosis by detection of dengue virus (DENV)-specific antibodies (IgM and IgG, titre 1:160 and 1:40, respectively), using indirect immune fluorescence assay (IFA, Arboviral Fever Mosaic-2, IgM and IgG, Euroimmun, Hamburg, Germany), and viral RNA using real-time RT-PCR (CDC DENV-1–4 Real-Time RT-PCR Assay, Atlanta, United States (US)) in samples from different body fluids.
His routine investigations revealed a slight decrease in platelet count (122 x103/µL; norm: 150–450 x103/µL) and increased levels of alanine aminotransferase (46 U/L; norm: 5–40 U/L), gamma-glutamyltransferase (53 U/L; norm: <45 U/L) and unfractionated bilirubin (1.20 mg/dL; norm: 0.2–1.0 mg/dL). Rapid test, thin and thick smear and PCR for malaria were negative; chikungunya and Zika (ZIKV) virus-specific IgM and IgG were negative as well as specific RT-PCR in serum and urine.
The researchers reported the presence and persistence of DENV-RNA in semen samples of the patient with primary DF. DENV-RNA was detected in unfractionated serum and urine only up to 9 DSO, whereas detection in unfractionated semen samples as well as in the CF and SP lasted up to 37 DSO
He recovered and traces of the virus had disappeared from his blood and urine after 23 days, but it was still present in his semen after 37 days. All traces had disappeared from his body by day 55. The virus lingering in a person's semen has led researchers to think the condition could be passed on during sex even after the person has recovered.
The study has been published in journal Eurosurveillance. The discovery has led scientists to think the virus could be transmitted by sexual intercourse, in the same way, the ZIKA virus is known to do.
For further reference log on to : https://doi.org/10.2807/1560-7917.ES.2018.23.18.18-00197