Delhi: 450 gm tumor removed with the aid of robotic surgery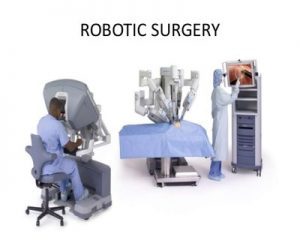 Delhi: Apollo hospital recently carried out a procedure where a 450gm tumor located in the chest cavity of a 57-year-old woman was robotically removed. Whereas the conventional method of surgery would require cutting open the chest to remove the tumour, only three small keyholes were needed for the robot aided procedure.
"It wasn't easy at all. We were, in fact, prepared to postpone the robotic surgery if anything went wrong and go for an open surgery," said Dr Arun Prasad, senior consultant surgeon (minimal access surgery) at Apollo Hospital.
Three small keyholes in the chest region were made for the surgery; one of them 12mm (to insert the robot's arm carrying a camera and light for better vision) and the other two sized 8mm for carrying instruments. Through a console, the surgeon guided the arms to detach the tumour from the surrounding blood vessels and tissues and slowly remove it through the 12mm-sized hole, which had to be stretched further since the tumour was too big, reports the TOI.
The surgery lasted for an hour and a half. The patient was discharged two days later and is recovering well.