Deficiency in key brain chemical linked to rheumatoid arthritis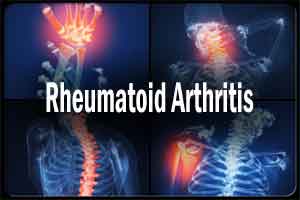 Serotonin, a brain chemical which is believed to influence various physiological and psychological factors including our mood and appetite has now been directly implicated in rheumatoid arthritis that can cause chronic inflammation of the joints and other areas of the body.
The researchers found that serotonin deficiency may make rheumatoid arthritis (RA) worse.
The findings also showed that some effects of RA can be reduced by serotonin (5-hydroxytryptamine, 5-HT) or its agonists - compounds that activate serotonin receptors.
"Our study highlights that 5-HT has a direct immunoregulatory role in arthritis. The development of treatments targeting 5-HT or 5-HT receptors could represent an exciting prospect to regulate the immune response in RA and open new perspectives to improve the therapeutic options for patients," explained co-lead investigator Marie-Christine de Vernejoul from Paris Diderot University in France.
The study published in The American Journal of Pathology showed that experimentally-induced RA in serotonin-deficient mice is worse than disease reported in controls
Manifestations of RA include cartilage and bone destruction, as well as the activation of cells responsible for bone resorption, known as osteoclasts.
The investigators found that both the number and activity of osteoclasts were higher in 5-HT-deficient mice with arthritis.
In addition, more bone resorption was detected both at the affected joints and at remote sites, the researchers said.
Source : IANS