Dapagliflozin reduces hospitalisation and CV death risk in heart failure patients: Dapa-HF clinical trial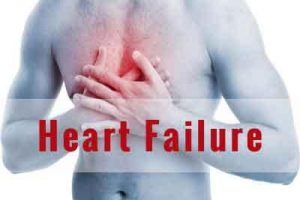 Dapagliflozin an SGLT2 inhibitor reduces hospitalization and CV death risk in heart failure patients with or without diabetes, finds Dapa-HF clinical trial. Most common Sodium-glucose Cotransporter-2 Inhibitors include canagliflozin (Invokana), dapagliflozin (Farxiga) and empagliflozin (Jardiance)
In the clinical Trial, Dapagliflozin(Farxiga) met the primary composite endpoint with a statistically-significant and clinically-meaningful reduction of cardiovascular death or the worsening of heart failure (defined as hospitalization or an urgent heart failure visit), compared to placebo. The clinical trial was conducted in patients with reduced ejection fraction (HFrEF) on the standard of care treatment, including those with and without type-2 diabetes.
Dapagliflozin (Farxiga) is a first-in-class, oral once-daily SGLT2 inhibitor indicated as both monotherapy and as part of combination therapy to improve glycaemic control, with the additional benefits of weight loss and blood pressure reduction, as an adjunct to diet and exercise in adults with T2D.
Heart failure (HF) is a life-threatening disease in which the heart cannot pump enough blood around the body.1 It affects approximately 64 million people worldwide (half of which have a reduced ejection fraction) and is a chronic and degenerative disease where half of patients will die within five years of diagnosis
The safety profile of Forxiga in the DAPA-HF trial was consistent with the well-established safety profile of the medicine.
Prof. Upendra Kaul, Chairman, Batra Heart Centre, Delhi stated, " Dapa-HF shows that Dapagliflozin reduces end point of cardio vascular death and hospitalisations in patients with heart failure with or without diabetes."
Dr. Awadesh Kumar Singh, Senior Consultant Endocrinologist, G.D Hospital & Diabetes Institute, Kolkata commenting on the results stated, " Heart Failure is a major cardiovascular burden with very few treatment options. First dedicated HF trial with SGLT2-i that achieved superiority on primary endpoints of HHF or CV death in a patient with HF with or without DM"
Mene Pangalos, Executive Vice President, BioPharmaceuticals R&D, said: "With the DAPA-HF trial, Forxiga becomes the first in its class to demonstrate efficacy and safety data for the treatment of patients with heart failure, with and without type-2 diabetes, on top of standard of care. Today, half of heart failure patients will die within five years of diagnosis and it remains one of the leading causes of hospitalization. We look forward to discussing the results of DAPA-HF with health authorities as soon as possible."
John McMurray, MD, University of Glasgow, Cardiovascular Research Centre, Institute of Cardiovascular and Medical Sciences said: "The benefits of dapagliflozin in DAPA-HF are very impressive, with a substantial reduction in the primary composite outcome of cardiovascular death or hospital admission. We hope these exciting new findings will ultimately help reduce the terrible burden of disease caused by heart failure and help improve outcomes for our patients."
DAPA-HF is the first heart failure outcomes trial with an SGLT2 inhibitor investigating the treatment of heart failure in adults with HFrEF on top of standard of care (which includes medicines such as angiotensin-converting enzyme [ACE] inhibitors, angiotensin II receptor blockers [ARB], beta-blockers, mineralocorticoid-receptor antagonists [MRAs] and neprilysin inhibitors), in patients with and without type-2 diabetes.
The full DAPA-HF trial results will be submitted for presentation at a forthcoming medical meeting.
Forxiga is also being studied in patients with heart failure with preserved ejection fraction (HFpEF) in the DELIVER and DETERMINE (HFrEF and HFpEF) trials.