Dalbavancin safe, has high cure rate for bone, joint and orthopedic implant-related infection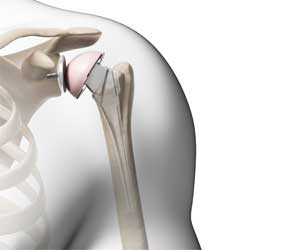 SPAIN: Dalbavancin is a well-tolerated antibiotic (even at >2 doses) and is associated with a high cure rate of 65% to 76% for the treatment of osteoarticular infections (septic arthritis, spondylodiscitis, osteomyelitis, or orthopedic implant-related infection), suggests a recent study published in the journal Antimicrobial Agents and Chemotherapy.
The authors, however, add, that these are preliminary data with a short follow-up, therefore, it is essential to gain more experience in the future in order to establish the most appropriate dose and frequency.
Dalbavancin is a lipoglycopeptide with potent activity against Gram-positive microorganisms. It has an antibiotic spectrum similar to that of vancomycin, has a long half-life (180–240 hours, allowing weekly or biweekly dosing), and a favorable safety profile. Also, it achieves high concentrations in the bone making it an interesting alternative for the treatment of osteoarticular infections.
L. Morata, University of Barcelona, Barcelona, Spain, and colleagues present a retrospective case series of 64 patients treated in 30 Spanish institutions in 2016 and 2017; all received dalbavancin for bone and joint (n=19) and orthopedic implant-associated infections (n=45).
The most common pathogens were Staphylococcus epidermidis (n=30) and Staphylococcus aureus (n=14), 93% and 64% of which were methicillin-resistant. The patients had received other antibiotics for a median of 41 days (21–87), and the reasons for switching to dalbavancin included treatment simplification (53%), adverse events (25%), or failure of the previous regimen (22%).
A median of five doses were administered; most patients received 1000 mg initially, and 500 mg doses at weekly intervals thereafter.
Also Read: ICMR Antimicrobial Guidelines for Device Associated Infections
Key Findings:


Adverse effects without the need for treatment discontinuation occurred in 11% of patients.


In 45 cases, infection was related to an orthopedic implant.


The implant material was retained in 23 cases, including that in 15 (65.2%) patients that were classified as cured and 8 (34.8%) that presented improvement.


In 21 cases, the implants were removed, including those in 16 (76.2%) cases that were considered successes, 4 (19%) cases were considered improved, and 1 (4.8%) case that was considered a failure.


Among the 19 cases without implants, 14 (73.7%) were considered cured, 3 (15.8%) were considered improved, and 2 (10.5%) were considered failures.


Rifampin was additionally administered in 18% and other antibiotics in 15%.


Also Read: Oral antibiotics as good as intravenous in complex bone infections: NEJM
To summarize, successful treatment was noted in 74% of bone and joint infections; the rate among implant-associated infections was 76% with retained implants and 65% in those who needed implant removal (median follow-up, 157 days).
"The results show that dalbavancin is a well-tolerated antibiotic, even when >2 doses are administered, and is associated with a high cure rate," concluded the authors.
For detailed study log on to DOI: 10.1128/AAC.02280-18
Source : With inputs from Antimicrobial Agents and Chemotherapy