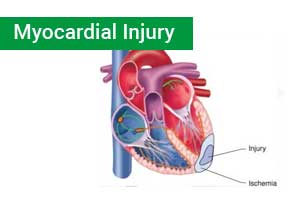 Worldwide approximately 200 million adults undergo major surgery annually, of whom 8 million are estimated to suffer a myocardial injury after noncardiac surgery (MINS). There is currently no trial data informing the management of MINS. Antithrombotic agents such as direct oral anticoagulants including dabigatran might prevent major vascular complications in patients with MINS.
A new trial suggested that dabigatran which is recently been off patent and available much cheaper in the market in a number of brands is been found to be useful in patients with the myocardial injury after non-cardiac surgery. This condition can be identified as rise in troponin and carries a very high risk of the future event.
Compared with placebo, the dose of dabigatran 110 mg given twice daily reduces the risk of major arterial and venous complications in a follow-up period of 16 months and this benefit is been received without any life threatening, major and critical organ bleeding.
Many critics acknowledge the limitations that there was high rate of treatment discontinuation and thought that it was not a perfect evidence but still it is encouraging us to measure more troponin peri-operatively and treat the patients more aggressively.
MIN, it term which include clinical MI and isolated ischemic troponin elevations occurring in the first 30 days after surgery—is a relatively recently described condition associated with heightened risks of cardiovascular events and death. There are no established treatments.
In these cases, oral anticoagulation has been found to be effective in non-operative patients with elevated thrombotic risk and in the perioperative setting. Recently COMPASS trail, which used a combination of aspirin and revoraxban, has been found to be useful vascular disease with high incident of thrombotic incidences.
The benefits of dabigatran in reducing the myocardial infarction in perioperative heightened risk patient is confirming the hypothesis that anticoagulation carries an important role in avoiding athero-thrombosis.
At this stage, the guidelines and the evidence does not prove that we can put somebody on an anti-coagulants for a long time just because of increase of troponins or any other biomarker but this issue is worthy of further research and certainly is provocative.