Increased water intake prevents women from recurrent cystitis : JAMA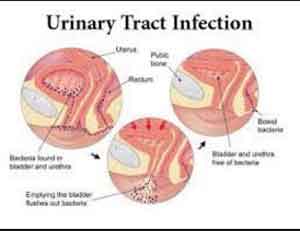 According to a study increased water, intake prevents women from recurrent cystitis in premenopausal women.
It was found that women who drank an additional 50 ounces of water daily had 48 per cent fewer repeat bladder infections compared with those who drank normal levels. The study has been published in JAMA Internal Medicine.
Acute uncomplicated cystitis, one of the most common infectious diseases in women, includes pain or difficulty in urination, a feeling of a full bladder, an urgency or frequency of urination, tenderness in the lower abdominal area and possibly blood in the urine.
Usually, these infections are treated with antibiotics. The World Health Organization has urged non-antibiotic methods to treat infectious diseases.
The researchers included 140 premenopausal women from Sofia, Bulgaria, who experienced recurrent cystitis and drank less than 50.7 ounces of total fluid daily -- or 1.5 liters -- from 2013-16 in the study.
The results of the study revealed that during the 12-month self-reported study period, the mean number of cystitis episodes was 1.7 in the water group compared with 3.2 in the control group of no additional water. In all, there were 111 occurrences in the 70-member water group and 216 in the 70-member control group. In all 7 percent of women in the water group had more than two episodes of cystitis compared with 88 percent of women in the control group who had three or more episodes.
It was concluded that "Increased water intake is an effective antimicrobial-sparing strategy to prevent recurrent cystitis in premenopausal women at high risk for recurrence who drink low volumes of fluid daily".More fluids help to reduce bacteria and limit the ability of bacteria to attach to the bladder, the researchers noted.
The estimated mean annual number of antimicrobial regimens used to treat cystitis episodes was 1.9 in the water group compared with 3.6 in the control group.
"That's a significant difference," Dr Yair Lotan, chief of urologic oncology at University of Texas Southwestern Medical Center, said in a press release. "These findings are important because more than half of all women report having bladder infections, which are one of the most common infections in women."
For further reference log on to :
doi:10.1001/jamainternmed.2018.4204
Source : With inputs from JAMA Internal Medicine