Cystic fibrosis patients at higher risk of developing GI cancer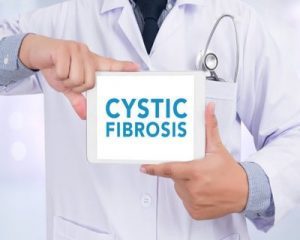 Patients with cystic fibrosis (CF) have a higher likelihood of developing gastrointestinal (GI) cancer as compared to the general population, concluded a meta-analysis study published in the journal The Lancet Oncology.
The study was conducted by Akihiro Yamada, MD , Department of Medicine, The University of Chicago, Chicago, IL, US, and colleagues to assess the risk of gastrointestinal cancers in patients with cystic fibrosis.
Cystic fibrosis is a genetic disorder that causes severe damage to the digestive system, lungs and other systems of the body. Its symptoms include breathlessness, poor weight gain, severe constipation and wheezing.
This study is significant as although patients with CF have a significantly increased risk for various GI cancers, there is currently only 1 CF-specific GI cancer screening guideline, for colorectal cancer. Through this study, the authors offer screening recommendations for cancers of the small bowel, colon, biliary tract, and pancreas.
For this meta-analysis and systematic review, the authors searched for different databases including PubMed, MEDLINE, Google Scholar, Scopus and Cochrane for the data pertaining to assessment of GI cancer risk in CF patients. It involved meta-analysis of 6 studies reporting GI cancer incidence for 99,925 patients with CF.
Key Findings


Overall risk of GI cancer was significantly higher in patients with cystic fibrosis than in the general population


Risk of GI cancer among patients with CF who had a lung transplant was increased compared with that of patients who did not receive a transplant


Risk for the following site-specific cancers was also significantly increased in patients with cystic fibrosis compared with the general population: small bowel cancer, colon cancer, biliary tract cancer, and pancreatic cancer.


The scope of the study is limited to retrospective, observational studies.
Based on the study, the authors concluded that patients with cystic fibrosis had a significantly increased risk of gastrointestinal cancer compared with the general population, including small bowel, colon, biliary tract, and pancreatic cancers. The patients with CF who underwent lung transplant were at even higher risk.
These findings highlight the need to develop individualized screening strategies for site-specific gastrointestinal cancers in patients with cystic fibrosis.
For further information click on the link:
https://doi.org/10.1016/S1470-2045(18)30188-8
Source : With inputs from The Lancet Oncology