Cyclosporine quick and reliable treatment for atopic dermatitis in kids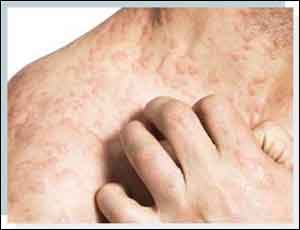 Delhi: Cyclosporine should be considered as the systemic treatment of choice for children and adolescents with severe refractory atopic dermatitis, according to Peter A. Lio, departments of dermatology and paediatrics at Northwestern University, Chicago.
"Cyclosporine works quickly and is very reliable. In my experience, more than 90% of patients will see a significant improvement, but there are real risks, including hypertension, kidney damage, monthly blood work, tremor, hypertrichosis, gum hypertrophy, and cancer/infection risk," Dr. Lio said at the annual meeting of the Society for Pediatric Dermatology.
To mitigate those risks he prescribes cyclosporine at a dose of 5 mg/kg per day with a cap of 300 mg per day to "to cool things down for 3-6 months. Then patients are transitioned to phototherapy or mycophenolate right away. "Methotrexate can also be used, but I rarely use azathioprine," he said.
Also Read: Dupilumab significantly improves severe atopic dermatitis in children, finds clinical trial
While patients are on cyclosporine, blood pressure should be monitored each week for 4 weeks, and then monthly, he said. Draws for complete blood count, liver function tests, comprehensive metabolic panel, uric acid, and lipids should be performed monthly for 3 months, then every 8 weeks, he advised. Dr. Lio typically maintains the cyclosporine for 3 months, then tapers patients off the drug.
Also Read: Probiotics supplementation reduces risk of atopic dermatitis in infants