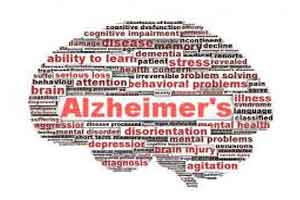 TNX-102 SL (cyclobenzaprine HCl) sublingual tablet for the treatment of agitation in Alzheimer's disease bagged Fast Track designation approved by the Food and Drug Administration (FDA), announced Tonix Pharmaceuticals. Cyclobenzaprine is a muscle relaxant which should not be taken along with MAO inhibitors.
At present, there are no approved treatments for this indication and it is currently in a Phase 3 study for a military-related posttraumatic stress disorder.
TNX-102 SL, a low-dose cyclobenzaprine HCl formulation works by blocking the serotonin 2A receptor, the alpha-1 adrenergic receptor, and the histamine-1 receptor. As these receptors get blocked, slow wave sleep increases and waking-after-sleep-onset decreases. It also reduces trauma-related nightmares and sleep disturbances. The usual side effects include-
dry mouth or throat;
blurred vision;
drowsiness, dizziness, tired feeling;
loss of appetite, stomach pain, nausea;
diarrhea, constipation, gas; or
muscle weakness.
Fast track is a process designed to facilitate the development and expedite the review of drugs to treat serious conditions and fill an unmet medical need. The benefits of a Fast Track designation include rolling submission of portions of the New Drug Application (NDA) for the drug candidate and eligibility for priority review of the NDA.
Read Also: Donepezil improves dementia symptoms due to Alzheimer's disease
The safety and efficacy of TNX-102 SL dosed at bedtime will be evaluated by the company in a Phase 2 study involving patients with agitation in Alzheimer's disease. The Phase 2 study will also analyze genomic DNA to identify biomarkers that may be associated with treatment response.
"Fast Track designation reflects the recognition by the FDA that TNX-102 SL has the potential to address a large unmet medical need for a serious condition," said Seth Lederman, M.D., Chief Executive Officer of Tonix. "Currently, there are no FDA-approved treatments for agitation in Alzheimer's disease, despite a high disease burden and a need for an effective therapy. We are eager to work closely with the FDA to advance the development of TNX-102 SL for the treatment of agitation in Alzheimer's disease."
TNX-102 SL 5.6 mg got clearance of the Investigational New Drug Application, or IND, from the FDA in April this year which supports the initiation of Phase 2.