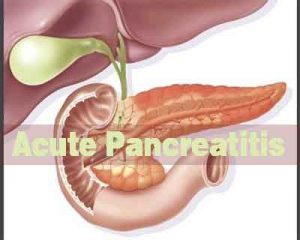 An 86-year-old septic patient with acute pancreatitis showed dirty green-greyish discolorations on the periumbilical and pubic regions (a) and on the flanks and upper parts of the thighs (b) beside a heparin injection-related haematoma (marked *). Four weeks later the patient died of multiorgan failure. The discolorations are based on subcutaneous ecchymosis caused by liberated pancreatic enzymes or retroperitoneal bleeding. Cullen (periumbilical, a), Stabler (pubic area, a), Turner (flanks, b) and Fox (thighs, b) signs, named after their first describers, are observed in < 3% of patients with acute pancreatitis and are associated with a fulminant progress (mortality rate up to 37%).
For more details click on the link: 
The following two tabs change content below.
Anjali Nimesh
Anjali Nimesh Joined Medical Dialogue as Reporter in 2016. she covers all the medical specialty news in different medical categories. She also covers the Medical guidelines, Medical Journals, rare medical surgeries as well as all the updates in medical filed. She is a graduate from Dr. Bhimrao Ambedkar University. She can be contacted at editorial@medicaldialogues.in Contact no. 011-43720751
Latest posts by Anjali Nimesh (see all)