Cucumber extract effective in reducing pain in Osteoarthritis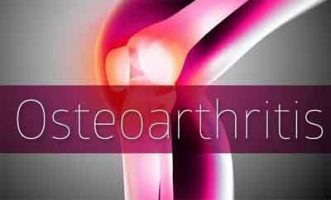 Cucumber extract is effective in reducing pain related to moderate knee osteoarthritis(OA) and can be potentially used in the management of knee pain, stiffness, and physical functions related to OA.
The study published in the journal Dovepress suggests the use of 10 mg Cucumis sativus extract(CSE), twice daily, in the effective management of pain related to moderate knee OA.
Read Also: Novel treatment may stop progression of osteoarthritis
Osteoarthritis leads to degeneration of the bones and unfortunately, there is no curable medicine in the market. But the pain and inflammation can be managed which involves the use of high doses of glucosamine-chondroitin (GC).
Robert J Nash and associates conducted a study to evaluate the efficacy of Q-Actin™, an aqueous extract of Cucumis sativus (cucumber; CSE) against GC in the management of moderate knee OA.
The randomized double-blind, parallel-group clinical trial involved 122 patients (56 males and 66 females) aged between 40 and 75 years and diagnosed with moderate knee OA.
The 180-day intervention involved two groups of 61 participants in each: the GC group, which received orally the generally prescribed dose of 1,350 mg of GC twice daily and the CSE group, which received orally10 mg twice daily of CSE. The Western Ontario McMaster Universities Osteoarthritis Index (WOMAC), Visual Analog Scale, and Lequesne's Functional Index were used to evaluate pain, stiffness, and physical function of knee OA in participants at baseline (Day 0) and on Days 30, 60, 90, 120, 150, and 180.
Read Also: Full-fat dairy cheese lowers risk of knee osteoarthritis, finds study
The study found that in the CSE group, the WOMAC score was decreased by 22.44% and 70.29% on Days 30 and 180, respectively, compared to a 14.80% and 32.81% decrease in the GC group. Similar trends were observed for all the other pain scores. No adverse effect was reported during the trial period.
Osteoarthritis is the second most common rheumatologic problem and it is the most frequent joint disease with a prevalence of 22% to 39% in India. OA is more common in women than men, but the prevalence increases dramatically with age.
For full information log on to https://doi.org/10.2147/CIA.S173227
Source : With inputs from the journal Dovepress